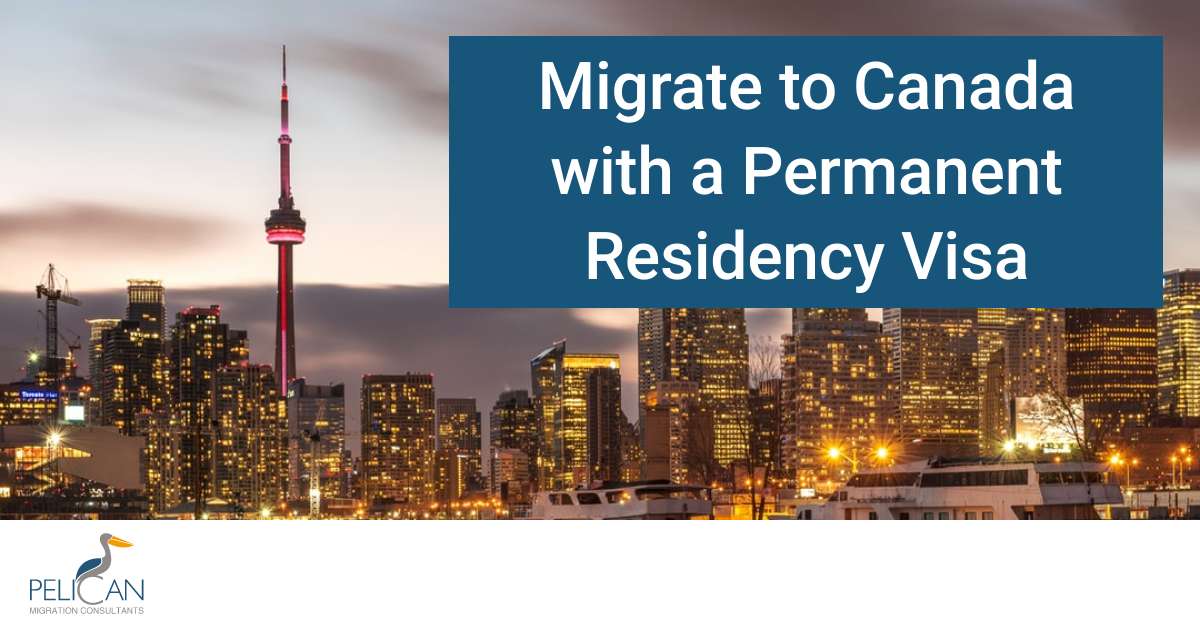 December 28, 2021
Why is migrating to Canada through a PR Visa the right thing to do in 2022 fall?
Canada has one of the highest rates of immigrants obtaining Canadian citizenship and settling in the land of the maple leaf.  Why? Canada is a great attraction for professionals working all over the world because it actively seeks foreign workers as well as professionals to supplement its strong domestic workforce. Similarly, Canada is Student Friendly with a World-class education system. Canada has an excellent educational system with welcoming hands for immigrants. These are just some of the reasons why you should consider migrating to Canada in 2022 for sure.
According to statistics, even in the presence of a global pandemic, Canada continues to welcome immigrants and is on track to meet its goal of accommodating more than 401,000 new immigrants by 2022. Canada will keep running its programs until the target is achieved, that is why the time to immigrate to Canada is now.
But do you know which route to choose for migrating to Canada?
The Canadian Permanent Residency Visa is considered the easiest and safest route for migrating to Canada. A Canadian PR Visa is valid for five years and entitles the holder to all of the protections and entitlements of a Canadian citizen. Canadian PR Visa offers the following benefits to an immigrant:
Right to live and work anywhere in Canada
Gain access to universal healthcare and social services
Free Education for kids under the of 18 in Canadian Public-School System
Eligibility to apply for Canadian citizenship
Eligibility to sponsor your spouse and children
Old Age Security, Guaranteed Income Supplement, and Canada Pension Plan
Process of obtaining Canadian Permanent Residency Visa
Steps Involved in Canadian Permanent Residency Visa Program:
Step 1: Educational Credential Assessment Process
Step 2: Language Proficiency Result
Step 3: Express Entry application submission
Step 4: Understanding your CRS score and helping every applicant to improve it
Step 5: Waiting for the Invitation and Final Permanent Residency application Submission
Step 6: Waiting to get the final Visa Confirmation
To know more about each stage in detail you can check Step by Step Guide to Migrate to Canada.
The Canada PR visa has its own set of benefits, limitations, and entry requirements. As a result, having a professional Canada Immigration Consultants on your side is the key to a successful immigrant. As the best immigration consultants in Dubai, we offer our applicants a high chance of success through our simplified process. All of our immigration cases are handled by qualified and intelligent immigration professionals so that you can rely on us. In addition, our consultants are licensed and have extensive knowledge of the Canadian immigration process.
Would You Like to Migrate to Canada?
Because of the complex and time-consuming process of Canada immigration, it is best to contact Canada Immigration Consultants who can assist and guide you throughout the process. We provide professional one-to-one assistance ensuring you give your best in front of the Canada immigration Department. We help the clients in analyzing the clients' chances of being granted a visa, then preparing clients and giving feedback for VISA interviews, developing a customized immigration strategic plan for each client separately.