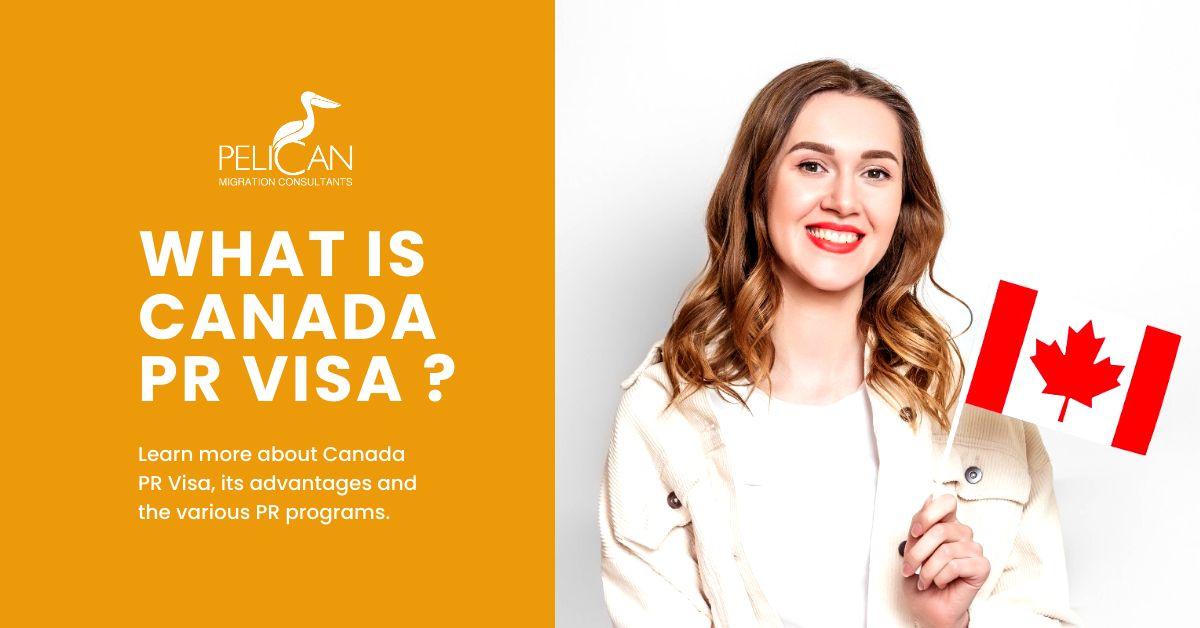 May 26, 2021
Canada PR Visa
If you dream of immigrating to Canada, you should be happy to know that Canada features one of the most smooth and simplified immigration policies in the world. Currently, the Canadian Government plans to welcome more than 400,000 new immigrants every year from around the world. This makes Canada an ideal country for immigrants who are looking to secure a Canadian Permanent Residence.
What is Canada PR Visa?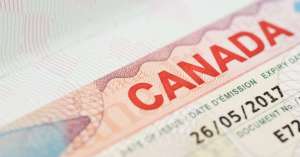 The Canadian Permanent Residency(Canada PR Visa) grants its holder the right to legally live in Canada but not as a native citizen of the country. He/she is given permanent resident status by the Government of Canada and has all the rights to enjoy the benefits every Canadian citizen enjoys.
Nevertheless, it should be noted that a foreign worker or an international student living in Canada is not a permanent resident. Also, they don't have the privileges and rights that a permanent resident enjoys.
There are several Canadian immigration programs through which an applicant can apply and grab Canada PR Visa. Essentially, an immigrant should file an application to Immigration, Refugees, and Citizenship Canada (IRCC) to begin their journey towards earning a resident status. After staying in Canada for five years, an immigrant will be given the permanent resident card, allowing them to apply for Canadian citizenship. Here is another article from our team on How can i get PR Visa for Canada?.
Canada Immigration Programs
Those who plan to migrate to Canada and obtain a permanent resident visa should possess a good understanding of the many immigration plans that come with their own criteria and requirements for immigration. When it comes to getting a resident card, your selection will depend upon the total points you score based on your profile criteria, such as your age, language skills, work experience, as well as other factors.
The Different Canada Immigration PR Programs or Visa Categories
There are several immigration programs or visa categories available under which you can apply for the Canada permanent residency visa. This includes:
Skilled Immigrants Program (Express Entry)
Federal Skilled Worker (FSW)
Federal Skilled Trades Program (FST)
Canadian Experience Class (CEC)
Start-up Visa (For applicants with a business idea but require funding)
Investors Entrepreneurs and Self-Employed
Quebec Skilled Workers Program (QSWP)
Provincial Nominee Program (PNP)
5 Main Categories for Canadian Permanent Residents
- Express Entry
- Business Immigration
- Family Class Immigration
- Canadian Experience Class
- Provincial Nominee Program
The Express Entry program is for immigrants looking for permanent residence who can fill job roles where there is a shortage of available skilled Canadian workers. There is often a lack of available skilled Canadian workers in specific sectors. If you want to fill these job roles, you could apply for Express Entry through particular immigration programs.
Through the Business Immigration Program, the Canadian government puts forward a path for immigrants experienced in owning, managing, or investing in businesses to invest and find employment in the country.
Family Class Immigration or Family Sponsorship is a way for immigrants to reunite with families in Canada. Canadian citizens and permanent residents get to sponsor their family members to immigrate to Canada through several sponsorship programs.
Canadian Experience Class
The Canadian Experience Class (CEC) is aimed at helping temporary foreign workers and foreign students apply their education and work experience towards their applications for permanent residency.
Provincial Nominee Program
The Provincial Nominee Program or PNP is designed to help workers with the right skills, education, and work experience to contribute to the economy of a particular Canadian province or Territory. Every province and territory features its own streams and programs that target students, business people, skilled workers, and semi-skilled workers.
Before applying for permanent residency in Canada, ensure you have all the required documents stated by the Canadian Government.
What are the Documents Required for Different Visas in Canada?
IELTS (International English Language Testing System).
ECA (Education Credential Assessment) – If you apply via the Federal Skilled Workers Program.
Age proof (Birth Certificate)
Educational degrees or certificates, diploma degrees, and sponsor certificates.
Enough funds to support your application + Proof of funds.
Original copies and officially translated documents that support your application.
Employment documents – reference letter, job offer, payslips, etc.
Medical and Police Clearance Certificate
Travel document – Passport
Processing Times for Canada Permanent Residency Visa
The processing time for a Canada Permanent Resident visa differs based on the immigration program you apply for. Furthermore, the selection and approval of your visa application will depend on your Comprehensive Ranking System (CRS) score. Once you receive an invitation to apply for permanent residence, the additional processing time generally ranges between four to six months.
Benefits of Permanent Residency
Permanent residents in Canada enjoy several benefits in the country, of which a few are listed below.
With a Canada PR visa, you get to study and work anywhere in Canada.
You become eligible to apply for Canadian Citizenship.
You can enjoy social and family security services.
You will be protected under Canadian law.
You can get health care and most of the other benefits that a Canadian Citizen receives.
Free education for children and social provisions for the entire family.
Access to the USA.
You can know more about it from Benefits of Permanent Residency in Canada.
We Can Help You Securely Become a Permanent Resident in Canada
Though easy, the permanent residence application process can be very challenging, complex, and time-consuming to ordinary individuals. A lot of temporary residents confuse their status with permanent residency; hence it is essential that you consider getting professional immigration help throughout the Canada PR Visa process. After all, the last thing you would want is to be told your application is rejected after months of waiting.
With over 10 years of experience and having helped thousands of people immigrate to Canada, we at Pelican Migration Consultants are certain that we can help you. Reach out to our Canada Immigration Consultants to tell us more about your immigration goals.