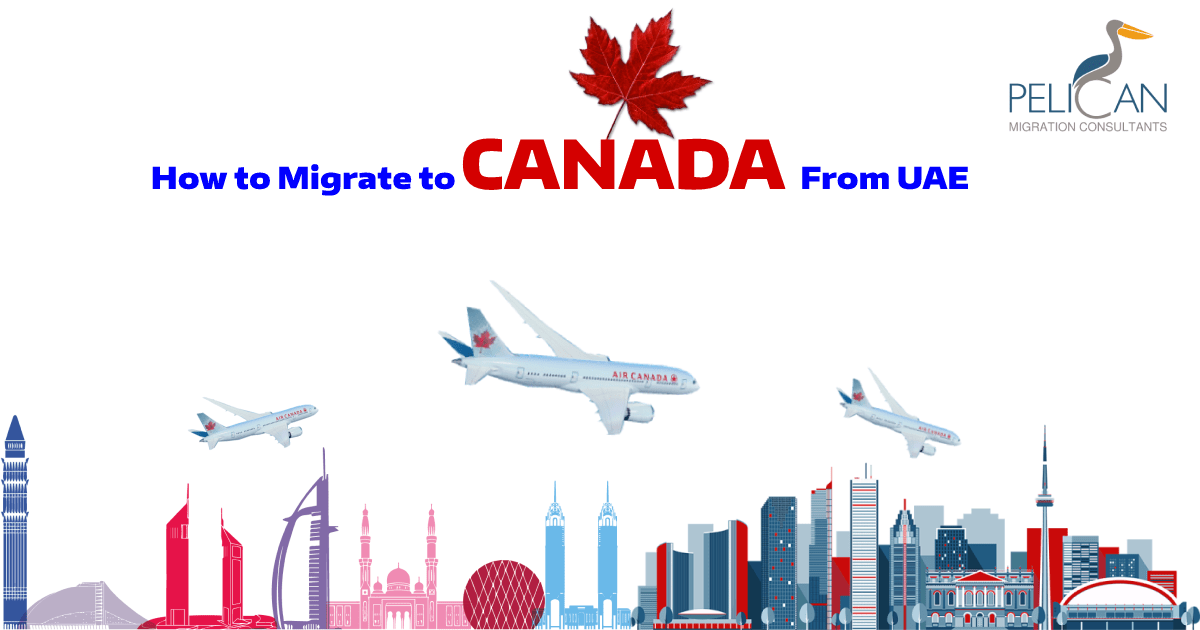 February 22, 2018
How to Migrate to Canada from UAE?
Canadian Government uses an Express Entry system for selecting skilled professionals for immigration to Canada. Every Canada immigration applicant needs to complete a step of procedures to migrate to Canada.
Canada Express Entry
The express entry was introduced by the Canadian government on 01 January 2015. It allows an applicant to submit an online application form. The form contains the applicant's basic detail like age, education, English Proficiency test results, work experience details and details of accompanying family members.
The Canadian government uses Express entry to manage the following Permanent residency programs
Federal Skilled Worker Program
Federal Skilled Trades program
Canadian Experience class
In addition to the above programs, each province and territory can nominate professionals to their own state-of-the-art immigration program. This is for meeting their local employer's needs. This program is known as PNP or Provincial Nomination Programs.
How to obtain Canadian Permanent Residency from UAE?
A Canadian permanent residency is a status given to an individual who is not a Canadian Citizen but has granted permission to live. In addition, he/she has permission to work in Canada without any time restrictions.
In order to obtain Canadian Permanent residency status, an applicant should file an online application. The applicant can apply directly through the Canadian Immigration Department website or Immigration, Refugees and Citizenship Canada (IRCC).
Upon receiving the permanent residency status the beneficiary has to stay in Canada. The beneficiary has to live in Canada for a minimum of two years out of five to be eligible for another 5 years permanent residency extension.
A Canadian Permanent Resident will have access to all the rights and social benefits of a Canadian Citizen. But, there is an exception to the right to vote in the election, running for election, holding a Canadian passport. Besides, working in jobs that would require high-level security clearance from the federal government is also an exception.
Pelican Migration Consultants
Pelican Migration Consultants is one of the most trusted ICCRC licensed Immigration Consultancy in UAE. We are providing immigration services to skilled workers, students as well as other qualified applicants for many years. If you wish to migrate to Canada from UAE then our immigration experts will assist and guide you in your Canada immigration application. Our area of expertise lies across all dimensions of immigration requirements, which makes our client's immigration process easy and simple.