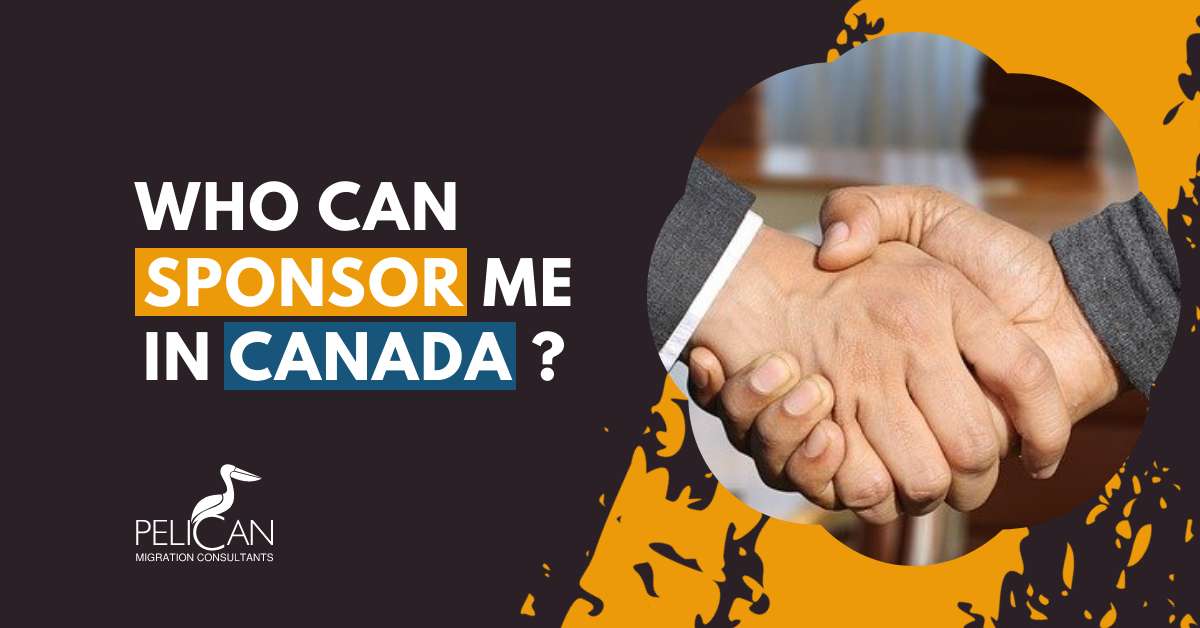 October 24, 2021
Who Can Sponsor Me In Canada?
The Family Class Sponsorship Program is a unique immigration option put forward by the Canadian government in an effort to help families reunite. Through this program, an adult permanent resident or citizen of Canada can sponsor their relative for immigration to the country. If you wish to leverage this program to migrate to Canada, then you should be a:
Dependent child
Parent
Spouse, common law, or conjugal partner
Grandparent
Sibling, niece, nephew, or grandchild (aged 18 years or less and unmarried, whose parents are deceased)
Furthermore, you should live outside Canada unless you are temporarily residing in Canada legally. For instance, under a study or work permit.
The Requirements to Sponsor an Immigrant to Canada Through Form IMM 1344
In the past few years, the Canadian government has made it their goal to pave the way for more family reunions. This is how the immigration option of getting a PR card through family sponsorship came into existence.
Canadian citizens and permanent residents are eligible to sponsor foreign family members for permanent residence in the country. In addition, a person who has been granted permanent resident status in Canada is given a PR card, which can be used to prove their status.
If you have a family member in Canada who wishes to sponsor you, ensure they meet the following requirements.
The sponsor must be aged 18 years or older
They must be a Canadian citizen or a permanent resident
They must reside in Canada
They must offer financial proof stating they can provide the basic needs for the person they are looking to sponsor
Are There Any Other Requirements?
Like with any other immigration option, even the family sponsorship program comes with a certain processing fee and payment of sponsorship for Family Class applications. Furthermore, there is an additional "Right of Permanent Residence Fee" for the sponsored relative who isn't a dependent child. Nevertheless, this fee will be refunded if your application gets rejected or is withdrawn.
As stated earlier, a sponsor will have to financially support their family member in case the relative cannot provide for their own needs. The Canadian government mandates this to ensure that the new permanent resident won't require government assistance. Typically, the duration of financial obligation depends on the individual being sponsored. Find detailed information below.
Spouse, Common-Law, or Conjugal Partner – 3 Years
Dependent Child – 10 Years or When the child reaches the age of 22
Parent or Grandparent – 20 Years
Another vital point to note here is that this financial obligation remains even if the sponsored person becomes a citizen, moves away from Canada, or divorces, or separates from the sponsor.
You or the sponsored individual have to undergo a medical examination during the time of application. The medical examination typically involves biometrics for applicants from the Middle East, Europe, and Africa.
Applicants and all family members aged 18 and above should submit police certificates from the country of their residence. Additionally, they should also offer similar certificates from any country where they have lived in for more than six months.
If your sponsor lives in Quebec, or if you are planning to migrate to Quebec, you will have to follow a few additional criteria alongside the federal requirements. First, you will apply for sponsorship, then your potential sponsors who live in Quebec will receive a letter or an email with instructions to indulge in a special agreement with the Quebec government.
The Responsibilities of a Sponsor
When you are migrating to Canada through the Family Class Sponsorship Program, your sponsor does have some responsibilities. They must:
A few set income guidelines
Agree in writing to offer financial support to their relative and any other eligible relatives who might join you. This is valid until you become a permanent resident for up to 20 years, depending on your type of relationship.
Furthermore, you will have to sign an agreement with your sponsor saying that you will put in enough effort to support yourself. Every relative that is being sponsored will have to sign this agreement—dependent children aged 18 or older. Nevertheless, dependent children aged 19 or under don't have to sign this agreement.
How Can We Help?
Pelican Migration Consultants is a leading professional immigration consultancy based in UAE. We assist all types of visa and immigration applications. Our services range from assistance in the work permit, family sponsorship, visitor visa, permanent residency, express entry, admission and study, citizenship application, provincial nominee program, and more. So reach out to us, and let us help you with your immigration journey.