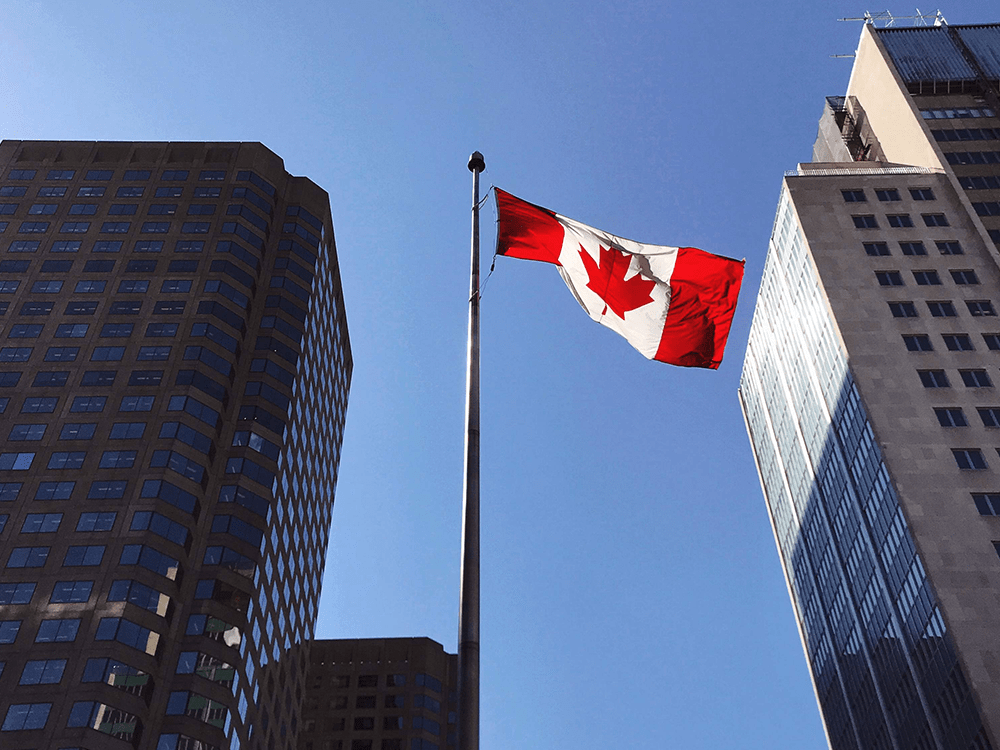 March 27, 2019
Easiest ways to migrate to Canada in 2021
Canada is one of the most popular migration destinations for the majority of the skilled professionals all around the world. At least 5 out of 10 professionals living and working in the Middle East should have already checked the possibility or ways to migrate to Canada with their family online or contacting Immigration Consultancies.
As the Canadian Permanent Residency Program is both a point-based system and a step-by-step procedure, the whole process may take a larger number of months and in some cases a few years. No matter how eligible you are, if you do not know the best and effective immigration program suitable for your profile, it will be a painfully time-consuming process.
In this blog, we would like to introduce the major Immigration programs which help applicants around the world obtain a Canadian Visa.
How to obtain a Canadian Visa: 6 easiest ways to migrate to Canada
1. Express Entry Program
The Express Entry program allows Citizenship and Immigration Canada (CIC) to invite applicants to live, work and settle inside Canada as skilled workers. The Express Entry Program which has been introduced by the Canadian immigration department is an online government portal in which eligible applicants can create an individual online profile in the portal and wait for the invitation to apply for a Canada visa from the federal government.
The Express Entry Program has also been used by almost all the provinces and territories in Canada as part of their demanded immigration program called the provincial nomination program.
A Provincial Nomination Program allows a province or territory in Canada to invite applicants based on their job skill set and experience in order to contribute to the labor market demands of the province.
The Canadian Immigration department has divided the Express Entry stream into 3 categories to cater to a wide range of professionals with different job skills, education, and experience such as:
1. Federal Skilled Worker Program
2. The Canadian Experience Class
3. The Federal Skilled Trades Program
2. Canadian Work Permit Visa
The Canadian Work Permit visa has always been a dream for the majority of high-skilled and low-skilled workers for a long time.
Canadian Work Permit visa allows you to work inside Canada without any restrictions and in order to get a Canadian Work Permit visa, every employer who is willing to provide a job offer to a foreign employee should get LMIA (Labour Market Impact Assessment) certificate from the government. In order to facilitate the Canadian Work Permit processing duration, the Canadian government is making amendments to make the process faster.
3. Family Class Sponsorship
The Canadian Immigration Department has always been welcoming family members of Permanent Residency holders to live with them in Canada. In order to apply for the sponsorship of your family members, every applicant should either be a Canadian Citizen or hold a Canadian Permanent Residency status.
Applicants can only sponsor their spouse or children (Under the age of 22) to Canada and also they have the option to take their parents to Canada under the Super Visa Category.
4. Provincial Nominee Program
The Provincial Nominee Program or the PNP is a hugely demanded immigration pathway to migrate to Canada these days. Every province in Canada has PNP's which allows them to nominate individuals to live, work and settle in the province and contribute to the social and economic development of the province.
Citizenship and Immigration Canada is planning to invite around 400000 immigrants through PNP to Canada in 2021.
5. Canada Investor or Entrepreneur Stream
The Canadian Investor Program is a popular program among high net worth individuals who own or carries business outside Canada. This program allows these individuals to expand their business to Canada and migrate to the country along with their families.
In order to be eligible for this program, an applicant should invest funds in any of the recognized investment funds of the respective provinces and they are allowed to take their spouse and kids along with the application.
6. Canada Student Visa
A Canadian Student Visa allows an individual to live and study in Canada and get access to one of the most advanced educational systems in the world. The main feature of a Canadian student visa is that the individual has the right to work inside Canada during the education and is eligible to get an extended Post-study Visa to work full-time in any province inside Canada.
The Canadian Permanent Residency process for a student visa holder will be easy compared to applicants who are living outside Canada as they have an edge of having both Canadian education and work experience.
We at Pelican Migration Consultants understand that sometimes the Canadian Migration Process is stressful and needs careful planning and execution. Pelican Migration Consultants is a Canadian government-approved CICC licensed immigration consultancy from the Middle East.
We provide stress-free, honest, and professional services to all your immigration concerns. Contact us today and get a free migration assessment done over the phone from our senior immigration consultants.