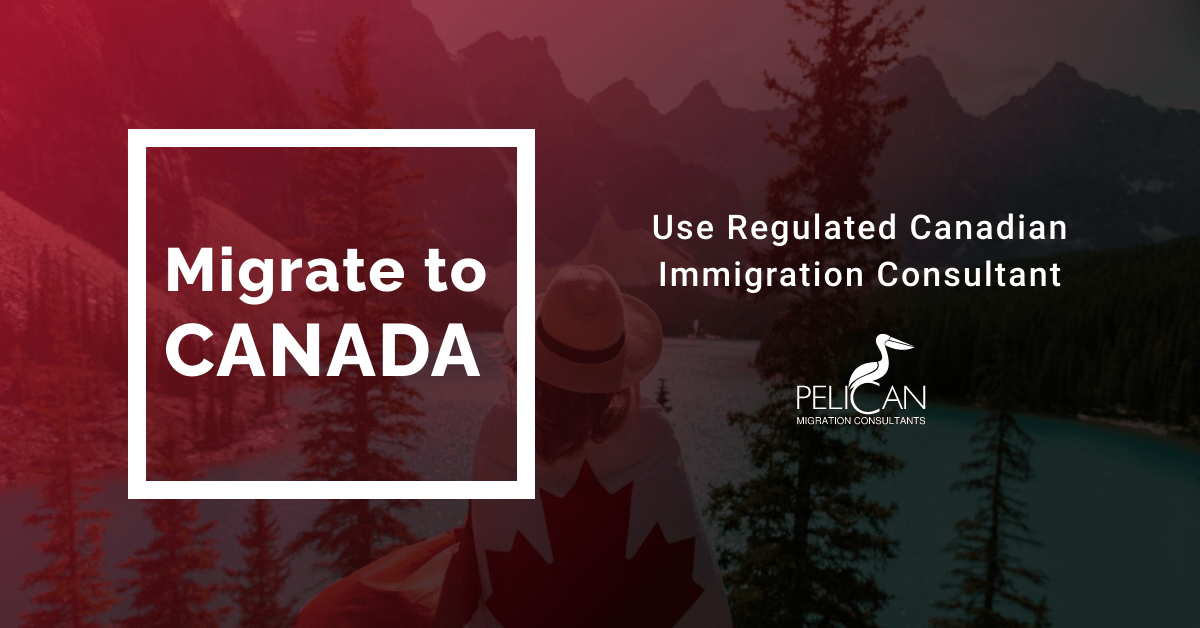 October 10, 2021
Who Regulates Immigration Consultants In Canada?
If you have been looking to migrate to Canada, the chances are that you have come across words like "RCIC" and "CICC."
So, what do these acronyms mean?
The simple truth is that these two words are of high importance in the Canadian immigration sphere. As a Canadian visa aspirant, it is imperative you know what these terms mean.
Who are Authorized Immigration Consultants?
Not all immigration consultants who work to help people migrate to Canada are authorized. However, since 2004, the Canadian government has made it mandatory for immigration consultants to complete an accredited program to become authorized in the business of Canadian immigration.
The accredited program helps consultants gain substantial knowledge about immigration law. Furthermore, it also offers information about the latest immigration procedures and citizenship in Canada.
Once an immigration consultant completes the accreditation program, they become an RCIC, Regulated Canadian Immigration Consultant—authorized immigration and citizenship representative who, when hired, will work on your behalf to evaluate your visa application and submit it on your behalf. Being experts in the immigration field, RCICs will offer you essential migration strategies and walk you through the complicated immigration system and visa options.
All authorized RCICs are regulated by the College of Immigration and Citizenship Consultants (CICC). Therefore, even the slightest failure to stick to ethical conduct will result in the RCIC losing the right to continue working on immigration applications.
Now, that brings us to the question,
What is CICC?
College of Immigration and Citizenship Consultants (CICC) is a regulatory body in Canada that operates to help and protect the public by supervising regulated immigration and citizenship consulting and international student advising professionals.
If you are curious about the standards that all regulatory bodies follow, here is a list of CICC's responsibilities:
Putting together entry-to-practice requirements for applicants looking for admission into the regulated professions.
Licensing immigration professionals.
Managing their professional development and conduct.
Receiving, investigating, and solving complaints promptly.
Establishing a disciplinary process to deal with professionals who fail to meet the regulator's standards.
According to the Immigration and Refugee Protection Act and the Citizenship Act, anyone who offers immigration or citizenship consultation for a fee or other consideration should be a member in good standing with the CICC, a Canadian law society, or the Chambre des notaires du Quebec.
As stated earlier, licensed immigration consultants are Regulated Canadian Consultants (RCICs), and international student advisors are Regulated International Student Immigration Advisors (RISIAs).
Why Should You Hire an RCIC?
Would you be willing to fly with a pilot that is unlicensed and inexperienced? Perhaps not.
The same logic applies to your immigration process. If you want to feel safe knowing your visa application is in the right hands, it is imperative that you work with an RCIC.
Migrating to a new country is already a complex process with lots of paperwork and tight deadlines involved. So, if you are someone who detests filling forms and submitting documents, hiring an RCIC might be your ideal option. An RCIC will take care of the entire immigration process on your behalf and make your visa application a lot less complicated than when doing it alone.
RCICs are experienced in dealing with the Canadian immigration process. Hence, an authorized consultant will submit your application correctly right the first time and make sure your application is completely optimized to offer you a greater chance of success. They will also handle your case both ethically and professionally, explaining every minor detail about your application and its status.
Furthermore, there are over 60 Visa options available to someone looking to migrate to Canada. This can make it quite difficult for you to opt for the right option. In such an instance, an RCIC will be able to provide you with personalized assistance by drawing out the best immigration option for you, based on your personal goals, experience, and qualification.
After an RCIC submit your application, you will be given prompt updates about where your application stands. At Pelican Migration Consultant, our expert consultant will work with you throughout your immigration journey, giving your regular updates about your application status.
It is also advantageous to hire an RCIC if your English isn't your first language. An RCIC will be able to explain the various clauses and policies and assist you with any information related to the language tests, employment applications, and submission of the right documents required for your application.
To put it short, RCICs make your immigration journey easier, right from the beginning till the very end. At Pelican Migration Consultants, our consultants are specially trained and highly familiar with Canadian immigration policies. Hence, they take a personalized approach to your immigration application, thereby improving your chances of success at a visa option that best suits your needs. In addition, leveraging our services means you will have access to someone who is directly connected to the authorities. So, you can rest assured that our Canada immigration consultants will always make informed decisions on your behalf.