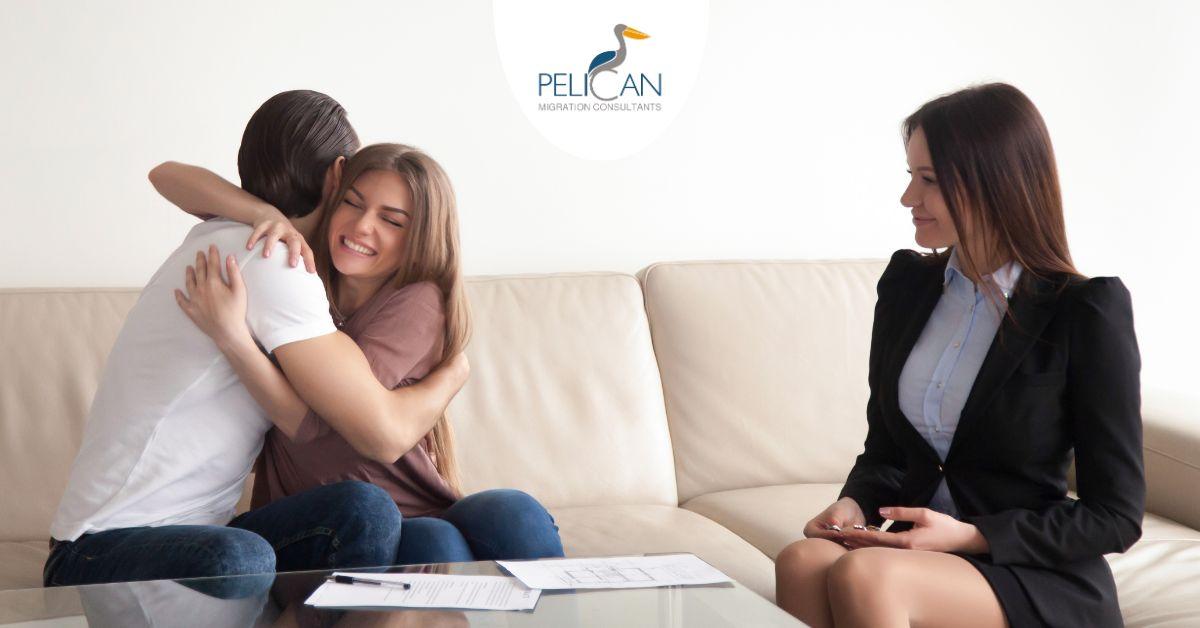 May 9, 2021
Which is the Best Consultancy for Canada Immigration?
Regardless of where they hail from, Canada is one of the most popular choices for immigrants globally. And the reasons for this aren't hard to find. Canada is a country where you can find work-life balance while making your way up the corporate ladder. It also offers the best combination of urban efficiency paired with a laid-back rural lifestyle. The country's quality healthcare and education system is also worth mentioning if you plan to migrate with your family.
Nevertheless, these reasons are just the tip of the iceberg. Our immigration consultants can help you achieve your dream of migrating to Canada in the easiest way possible. Here's a guide to how we can assist you.
7 Reasons Why Should You Immigrate to Canada
You get to live, work, and study anywhere in Canada.
You earn your pay in Canadian dollars—one of the strongest currencies in the world.
You can bag Canadian citizenship within three years of immigrating to Canada through a qualified immigration consultant.
You get to enjoy affordable universal healthcare benefits.
Your children can get free education up to the university level. They can also leverage several scholarship options for higher education.
You get to bring your whole family with you after immigrating to Canada.
As a Canada PR holder, you are eligible for unemployment benefits and will be protected under Canadian law.
How to Immigrate to Canada?
While Canada puts forward an easy immigration process, going the whole journey by yourself can get quite tiring. For instance, the Canadian immigration process can be done through a lot of different paths. The path you choose will mainly depend on your educational and professional background as well as your personal preferences. This is where a qualified educational consultant comes in.
A great immigration consultant can be vital to your successful immigration to Canada. At a broad level, the pathways available to migrate to Canada are depicted as follows.
Canada's immigration features a multi-faceted system. Skilled, semi-skilled, and agricultural workers are welcomed by the Canadian federal and provincial governments.
Express Entry is the most popular pathway for immigration to Canada. It works on a point-based system.
Other pathways for immigration to Canada include the work-permit visa, which allows the holder to work in Canada for a certain period of time. Nonetheless, the holder can choose to extend the work permit and apply for permanent residence without leaving the country.
Quebec is an autonomous region in Canada. It has its own immigration stream that you can apply for.
Another immigration pathway to Canada is to enter the country as a student and then gain experience in a Canadian company. This will help you with extra points to migrate via the Express Entry.
Canada Immigration Services From Pelican Migration Consultants
At Pelican Migration Consultants, we offer our services for every stage of your Canada migration process. The services we offer at various stages of the Canada immigration services are outlined below.
Our expert immigration consultants will assist you with preparing your documents.
We review your documents to ensure everything is in order.
We will walk with you throughout the process, advising you on the best methods for describing your work experience and assisting you with the correct work experience from the MOC.
We guide you on the process of obtaining a police clearance certificate and medical certificate as and when required by the IRCC.
We keep you updated on the status of your Canadian immigration application regularly.
FAQ
What is the Canadian immigration process like?
You have more than 60 different options to immigrate to Canada based on your academic and professional background. The process will vary for each category. Feel free to surf through our website for more details or get in touch for a free consultation.
How many points do I need to migrate to Canada?
The Canada Express Entry is based on a point-based system. The IRCC conducts a draw periodically for the applicants who apply for Express Entry and issues an Invitation to Apply to applicants who get more than a certain number of points. The actual number of points is decided arbitrarily by the IRCC and aren't fixed, but most people who score over 470 are sure to bag an ITA.
Can I enter Canada without a job offer?
Yes. Like the Canada Express Entry program and the Provincial Nominee programs, a few immigration pathways to Canada will allow you to immigrate to Canada without an existing job offer, provided you get the required number of points. Nonetheless, an existing job offer will increase your chances of approval. Schedule a free consultation with our Canada immigration consultants to learn more about strategies to get a job before you apply.