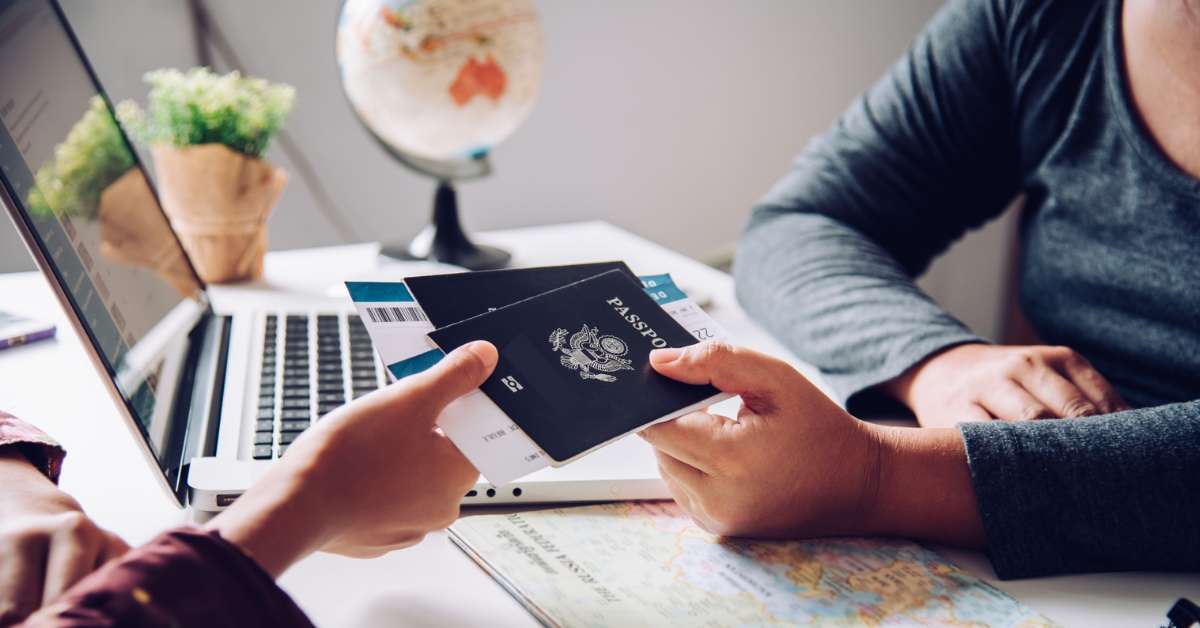 September 14, 2021
What Is A Canada Immigration Consultant: A Few Things To Know
All the different policies, visa opportunities, and laws that exist in the immigration sphere might make knowing where to apply and what to apply quite confusing for you. Fortunately, at Pelican Migration Consultants, we have a team of Regulated Canadian Immigration Consultants (RCICs) who can walk you through the entire process. But, before we proceed, what is an RCIC?
In simple words, RCICs are one of the three types of professionals who are legally permitted to represent clients for a fee regarding their immigration matters outside Quebec. The other two types of professionals are lawyers and paralegals licensed by a Canadian Law Society.
Now, let's take a deeper look at who RCIC's are and what they do.
Regulated Canadian Immigration Consultants (RCICs)
RCICs are legally authorized representatives for legal matters related to the immigration law in Canada. As they are members who are in good standing with the College of Immigration and Citizenship Consultants (CICC), they are not to dabble in other representatives' matters like traffic court or contract law.
RCICs are specially trained, qualified, and familiar with Canadian immigration policies. They have deeply studied Canadian immigration laws and are specialists in the field.
Typically, immigration consultants who specialize in this field spend multiple years learning about Canadian immigration. After all, the skills to properly advocate for clients take years to acquire in different areas of the law. Often, the immigration consultant who will work with you in completing and submitting your Express Entry profile won't be the same consultant who would represent you at a refugee hearing.
Immigration consultants can help you with all your queries and doubts about migration matters to Canada, including sponsorships, hearing-like appeals, and online applications like PR through Express Entry. Hence, having an RCIC by your side during the immigration journey can significantly simplify the process.
What do Canada Immigration Consultants do?
The responsibilities of immigration consultants primarily revolve around helping clients secure their visas to Canada. These include but aren't limited to the following:
Analyzing the clients' likelihood of being approved for a visa
Preparing the clients for VISA interviews, if required
Creating a personalized immigration strategy for clients
Offering clients a different perspective on immigration options
Helping clients complete their immigration applications and paperwork. RCICs also proofread the documents to make sure they are error-free and accurate.
Assisting clients with all aspects of immigration to Canada, including express entry, permanent residency, family sponsorship, refugee claims, or studying and working in Canada.
How Does One Become a Regulated Canadian Immigration Consultant?
A national regulatory body called the College of Immigration and Citizenship Consultants (CICC) assists and safeguards the public by supervising licensed immigration and citizenship consultants and international student advising professionals. In fact, CICC is appointed by the government of Canada to regulate Canadian immigration, citizenship, and international student advising services.
To become an immigration consultant, one should undergo rigorous training and testing processes. First, aspirants should qualify for the Full Skills Examination administered by the College of Immigration and Citizenship Consultants (CICC). The service providers who pass this exam are awarded the title "Regulated Canadian Immigration Consultants (RCICs)" or Regulated International Student Immigration Advisors (RISIAs).
Should You Hire an RCIC?
First off, let us make it clear that it is not mandatory that you hire a consultant to represent you in your Canadian immigration application. You can apply for permanent residence all by yourself, or obtain a study or work permit, or even visit Canada on a temporary visa without the assistance of an expert. But the bad news is that you will have to become the expert in a complex system of programs, forms, laws, and deadlines if you choose to go the DIY way.
In fact, DIY might be a challenge for you in specific circumstances. For instance, Canadian immigration comes with a lot of form filling and application submissions. So, if you aren't a fan of the form and enjoy convenience, hiring a Canadian immigration consultant might be the ideal option for you.
Additionally, if you have been refused previously, you might not want to take the risk of losing your chance again by going the migration pathway all by yourself. Finally, a complex immigration program might also make you want to leverage the assistance of a Canadian immigration consultant.
At Pelican Migration Consultants, we work to arm our clients with the necessary information they require to make the right decisions. We strive to make you efficient in planning, managing your move, and ultimately living the life of your dreams in your dream country. What's more, we don't make you spend a penny more or wait a day longer than you need to.
So, reach out to us today and let us put you in touch with the best immigration consultants in Dubai who you can lean back on.