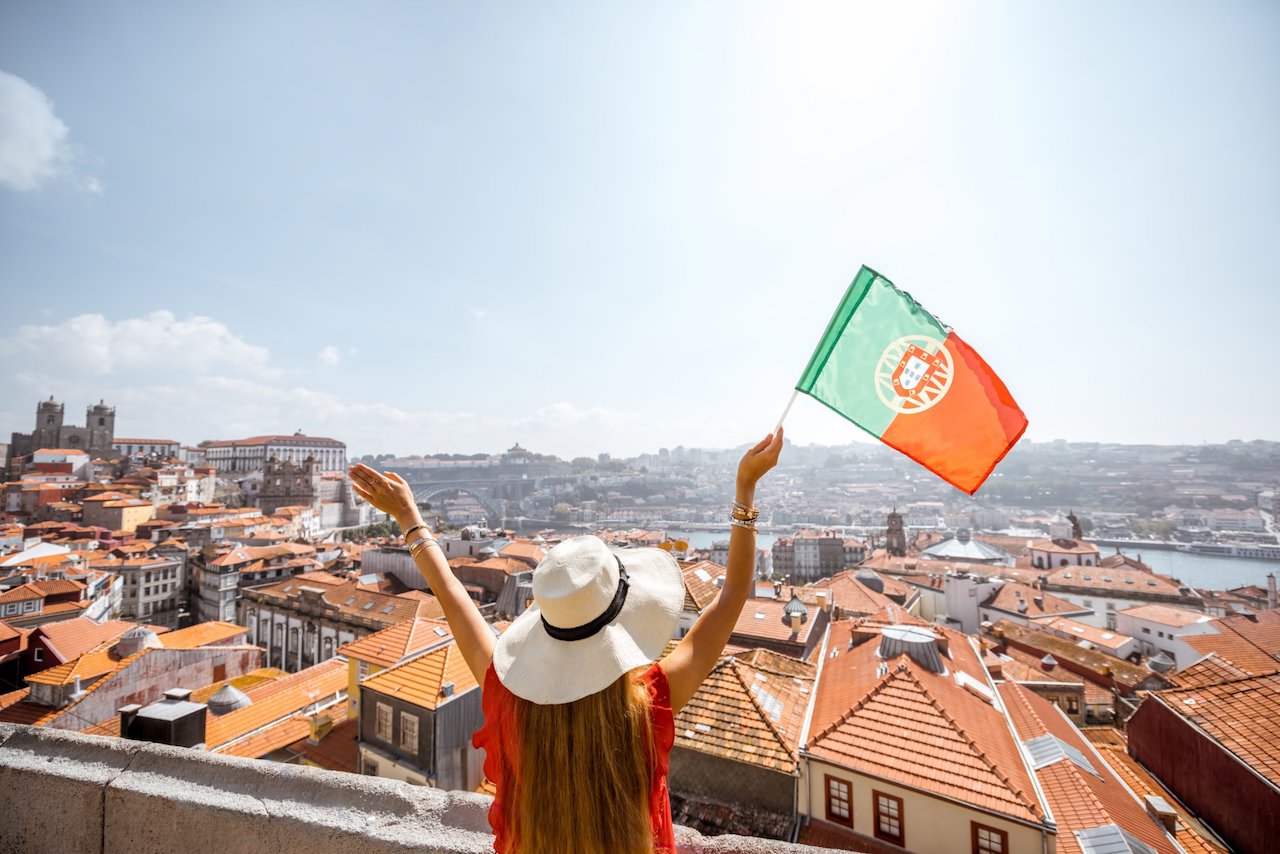 May 16, 2023
The D7: The Passive Income Residency Visa for Portugal
Portugal has become a popular destination for those seeking a change in lifestyle, and the D7 residency visa has made it easier for people to relocate. The Portugal D7 residency visa, also known as the passive income visa or the retirement visa, is a way for individuals who have a regular, passive income to obtain residency in Portugal. In this blog post, we will discuss the D7 residency visa, its income requirements, benefits, and the application process.
What is the D7 Residency Visa?
The D7 residency visa is a type of residency permit that allows individuals to live in Portugal if they have a regular and passive income. This visa is ideal for retirees or individuals who have a steady source of income, such as rental income, pension, or investment income. The D7 visa is different from the digital nomad visa, which is aimed at those who work remotely, and the golden visa, which requires a substantial investment in Portuguese property or business.
The D7 visa requires applicants to show that they have an income that is greater than the Portuguese minimum wage, which is approximately €760 per month. However, it is recommended that applicants have more than the minimum income to cover their expenses, such as rent or mortgage payments. In addition to income, the visa requires proof of accommodation in Portugal, medical insurance, and criminal record checks.
Benefits of Moving to Portugal with the D7 Visa
Obtaining residency in Portugal with the D7 visa provides several benefits, including:
Living in Portugal - The D7 visa allows individuals to live in Portugal for an extended period.
Permanent Residency and Citizenship - After five years of living in Portugal, D7 visa holders can apply for permanent residency and Portuguese citizenship.
Travel within the Schengen Area - D7 visa holders can travel within the Schengen Area, which consists of 26 countries in Europe.
Lower Tax Rates - Portugal offers a Non-Habitual Resident (NHR) tax regime, which may offer lower tax rates compared to other countries.
Access to National Health Service - D7 visa holders can access Portugal's national health service.
Access to Education - D7 visa holders can access schools and education services in Portugal.
Ability to Work - D7 visa holders can work as independent professionals in Portugal.
Family Reunification - D7 visa holders can apply for family reunification, allowing their family members to live with them in Portugal.
D7 Income Requirements
The D7 visa requires applicants to have a regular income that is greater than the Portuguese minimum wage, which is approximately €760 per month. Secondary applicants, such as spouses or partners, require an additional 50% income, and 30% income for each child.
The income source for the D7 visa should be passive income, such as retirement income, financial investments, rental income, royalties, or intellectual property. While some applicants have been successful with savings, it is generally recommended to have a regular and passive income source.
Other Requirements
In addition to income requirements, the D7 visa has several other requirements, such as a visa application form, passport, NIF number, funded Portuguese bank account, proof of accommodation in Portugal, FBI criminal record certificate, Portuguese criminal record approval form, marriage and birth certificates, international medical travel insurance, personal or motivational statement, flight itinerary, proof of legal status (if a third-party national living in another country), and references (not all offices). These requirements can vary by consulate and may change over time.
The Most Challenging Requirements
The most challenging requirements for the D7 visa are obtaining the NIF number, Portuguese bank account, and proof of Portuguese accommodation. The NIF number is a Portuguese tax number that is required for all financial transactions and for paying taxes. It is also necessary for opening a Portuguese bank account. The process of obtaining a NIF number can be difficult for non-EU citizens, as they must provide additional documentation, such as a valid passport and a residence permit. It is important to note that the NIF number application process can take up to two weeks.
Another requirement that can be challenging for non-EU citizens is opening a Portuguese bank account. This is because most Portuguese banks require proof of Portuguese accommodation and a tax identification number. To open a bank account, non-EU citizens must have their NIF number, proof of residence in Portugal, and a valid passport.
Proof of Portuguese accommodation can also be difficult to obtain, especially if the applicant is not yet in Portugal. This requirement is necessary because the Portuguese government wants to ensure that the applicant has a place to stay during their stay in Portugal. Proof of accommodation can be in the form of a rental agreement, hotel reservation, or a letter from a Portuguese resident who is willing to host the applicant.
In addition to these challenging requirements, the D7 visa application process also involves a significant amount of paperwork and documentation. Applicants must provide detailed information about their financial situation, including bank statements and proof of income. They must also provide a criminal record check and a medical certificate. All of these documents must be translated into Portuguese and certified by a notary public.
Despite the challenges involved in obtaining a D7 visa, the benefits of living in Portugal are numerous. Portugal is known for its beautiful beaches, mild climate, and affordable cost of living. The country also has a thriving expat community, making it easy for new residents to make friends and adjust to their new surroundings. Additionally, the D7 visa allows non-EU citizens to work remotely for companies based outside of Portugal, making it an attractive option for digital nomads.
In conclusion, the D7 visa is a valuable option for non-EU citizens who want to live in Portugal for an extended period of time. While the requirements can be challenging, with the proper preparation and documentation, the process can be manageable. The benefits of living in Portugal, such as the beautiful scenery, low cost of living, and thriving expat community, make the effort of obtaining a D7 visa worthwhile.
Ready to Migrate to Portugal? Let Pelican Migration Consultants Help You Make the Move with Confidence
Are you ready to migrate to Portugal and take advantage of all that this beautiful country has to offer? Pelican Migration Consultants, the top immigration consultants in Dubai, are here to guide you every step of the way. Our team of Portugal immigration consultants has extensive knowledge and experience in the Portuguese immigration system and can provide you with expert advice and support for a seamless relocation process. Whether you're looking to move for work, study, or personal reasons, we can help you navigate the intricacies of Portugal immigration to ensure a successful outcome. Contact us today to start your journey to migrate to Portugal with confidence.