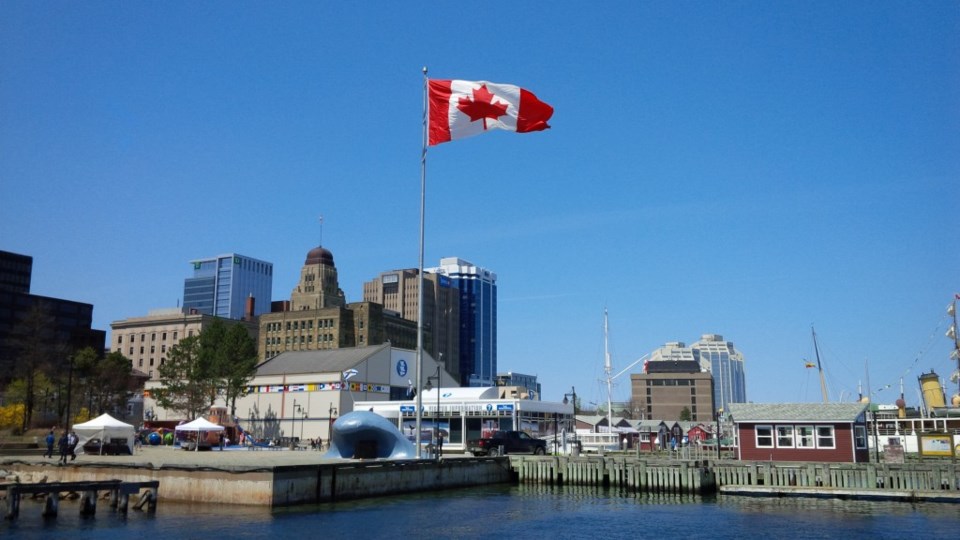 February 22, 2023
New Francophonic immigration action plan from Nova Scotia
An updated action plan to increase the number of French speakers in Nova Scotia was published by the province last week. The initiative aims to boost the French-speaking population in Nova Scotia. The action plan intends to entice newcomers of the francophone community to Nova Scotia from other nations and provinces.
It includes efforts on;
enhanced involvement of partners and the community
marketing and drawing
plans for population growth
retaining and including people through settlement services
research and program evaluation.
The new action plan makes an effort to expand upon the first Nova Scotia Francophone Immigration Action Plan, which was released in March 2019. The effort has achieved tremendous success by bringing French-speaking residents to Nova Scotia and expanding the province's Francophone community. French speakers made up 6.4 percent of the population in 2021, up from less than one percent in 2018.
To entice francophones to the area, Nova Scotia places a heavy focus on portraying itself as a welcoming and kind community. The Nova Scotia Nominee Program, which will host targeted draws for French speakers, and the Atlantic Immigration Pilot Program (API) are two other methods mentioned in the report for raising awareness of current immigration channels for speakers of French. It also aims to educate newcomers about the facilities and assistance available in the province for immigrants of the francophone culture.
Increasing Nova Scotia's Population
Canada intends to accept as many as 500,000 new permanent residents yearly by 2025, according to the recently released Immigration Levels Plan 2023–2025.
Nova Scotia is asking for a part of the enhanced immigration level. In 2021, the population of Nova Scotia exceeded one million for the first time in history. By 2060, the province intends its population to have doubled. Most of the rapid population growth is attributed to immigration, both internal and foreign, and it is anticipated that this pattern will persist in the years to come.
Through its Provincial Nominee Program, Nova Scotia frequently conducts targeted draws for French speakers in an effort to attract more of them to the province. 150 candidates who were eligible for Express Entry and had French as their first official language or who scored 10 on the Canadian Language Benchmark in all language abilities were invited to the most recent targeted draw.
Francophone immigration throughout Canada
The Canadian government has recently intensified its efforts to entice French-speaking immigrants to all parts of the nation. In order to encourage continued expansion in this area, the government has set a goal for the proportion of immigrants from the francophone world who would reside outside of Quebec to be 4.4 percent by 2023. Nova Scotia, on the other hand, hopes to meet or perhaps exceed this objective by 2025.
The fall in the number of French speakers in Canada is a major factor in the desire for increased immigration from the Francophone globe. The percentage of Canadians who speak primarily French at home fell from 20% in 2016 to 19.2% in 2021, according to Statistics Canada. In reality, Quebec has fewer French speakers than the rest of Canada as a whole.
Perhaps this is the ideal time for you to think about moving to Canada if you speak French. You might qualify for immigration benefits intended for French speakers to make your move to Canada possible depending on your profile and experience.
Non-Francophone Immigration Programs in Nova Scotia
Nova Scotia currently offers a number of nominee programs for candidates with job offers, work experience, or who have just graduated from a post-secondary institution in the province, regardless of language proficiency.
The province also runs a program that regularly selects applicants from the Express Entry pool depending on demands from the labor market. Prior to this, the Labour Market Priorities program sent invitations to Express Entry candidates with good French language skills or a job history in a high-demand field.
The Atlantic provinces are increasingly turning to immigration programs to cover demographic and labor gaps as they struggle with a growing population crisis. The Atlantic Immigration Program is another measure the federal government has put in place to help with this. This program facilitates the hiring of foreign nationals by designated Atlantic employers. Additionally, it provides these foreign nationals with qualifying job offers and a route to permanent residence.
Would you love to immigrate to Canada?
At Pelican Migration Consultants, our main goal is to arm you with the information you need to make the best choice. To finally live a rich life in your chosen country, we help you manage your immigration to Canada. To ensure that you do your best in front of the Canadian Immigration Department, we provide one-on-one assistance. We help clients by evaluating their opportunities to get a visa, helping them prepare and get feedback from visa interviews, and making special immigration strategic plans for each client. We assist the clients in the following ways, among others:
Estimating the clients' likelihood of receiving a visa
If required, preparing clients for VISA interviews
Creating a client-specific immigration strategic plan
Offering clients a new viewpoint on immigration choices
Helping customers complete the necessary forms and documents for their immigration applications.
As one of the best immigration consultants in Dubai, we give our applicants a good chance of success. You may rely on us because all of our immigration cases are handled by knowledgeable and skilled immigration consultants. Our experts also have a considerable understanding of the Canadian immigration procedure and are licensed. So, if you're prepared to move forward, why not get in touch with us right away to schedule a private consultation?