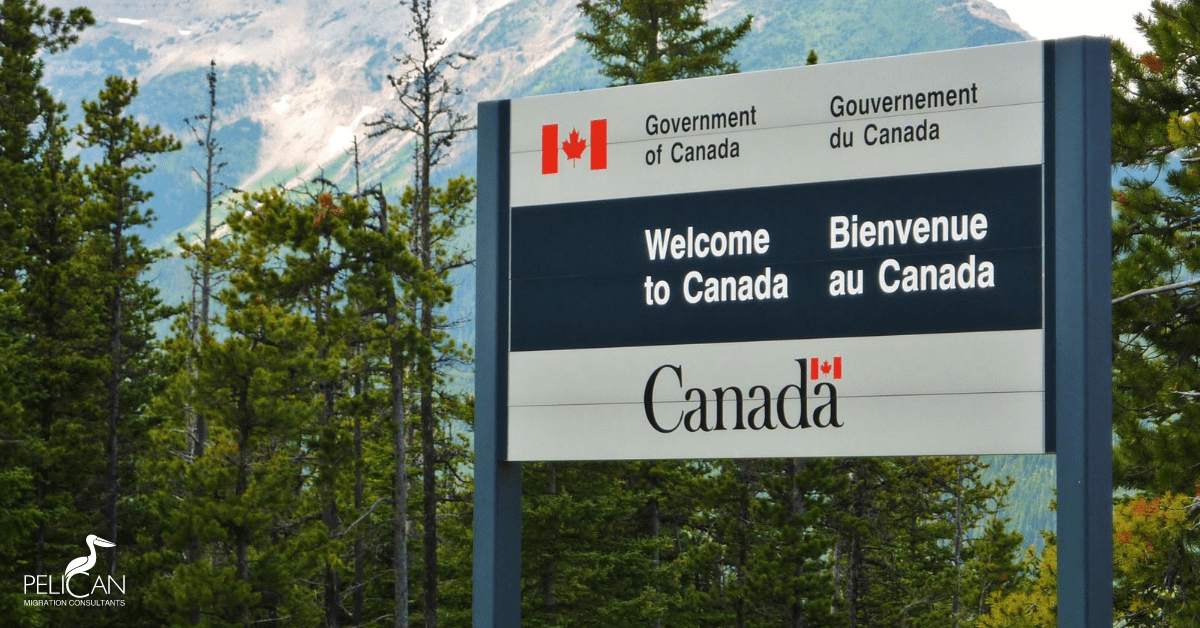 July 25, 2021
Is Canada Open For Immigrants In 2021?
Full of lockdowns and travel restrictions, the last year was terrible for migrants. In the first six months of 2020, members of the OECD—a club primarily of rich countries—issued half as many residence permits as they did the year before, thereby marking a record decline. However, there was one country that was determined to stay away from the trend—Canada.
In October 2020, the Canadian government stated that it plans to welcome around 1.2 million new residents between 2021 and 2023, equivalent to 3 percent of the population. However, as Canada stays open for immigrants in 2021, its target for this year and the next is a total of 100,000—higher than what was initially planned.
Being a bit more specific about Canada, it stands out even from among high-immigration countries. For example, Australia decided to keep its annual immigration target steady at 160,000, while employers in New Zealand primarily focused on training people who were already in the country. In contrast, Canada, where immigration is a crucial element for its economic recovery and long-term prosperity, is gung-ho. Without immigrants, the country will age, and within 15 years, the ratio of workers to pensioners will drop from three to two.
If all that seems appealing to you, you will be glad to know that there are multiple pathways to immigrate to Canada and secure a permanent Canadian residence. Nowadays we get "Is Canada Open For Immigrants In 2021?" a lot from those applicants visiting our immigration consultants in Dubai. In this article, we keep things simple and explain what Canada remaining open for immigrants in 2021 really looks like. It
Why is Canada Looking for Immigrants?
Both the urban and rural areas in Canada depend a lot on newcomers to support their labor markets by keeping their populations growing. To add to this, Canada is home to an aging population. Hence, without a solid system of immigration, Canada will stay on a similar trajectory to that of Japan in the 1990s. However, unlike Japan, Canada chose to address this issue with immigration that has allowed it to preserve a large part of the population in prime working age, between 25 and 54. The truth is that this wouldn't have been possible without mass immigration to Canada.
When will Canada Open its Borders?
Canada has decided to keep its borders closed for non-essential travelers until July 21. So, all eyes are on the Canadian government to see if border measures will be loosened at least by the last week of July.
Currently, Canada is under a lot of pressure from various interest groups, including the struggling Canadian airlines to the top U.S. politicians and families separated by borders. The government's decision to keep the country's border closed for 15 months has dramatically affected many lives and livelihoods. On July 5, 2021, Canada removed the quarantine requirement for fully vaccinated travelers. However, this repeal did very little to ease the pressure on the government to open the border because the reduced quarantine will impact those who are already permitted to enter the country despite the COVID-19 border closure.
So, when will Canada really open the border?
The re-opening will happen phase-by-phase, with exemptions being introduced for specific groups like fully vaccinated travelers before the travel restrictions are relaxed for all travelers.
Prime Minister Justin Trudeau stated in the past that he wants at least 75 percent of eligible Canadians to have at least one dose of COVID-19 vaccine and the remaining 20 percent to be fully vaccinated before the restrictions will be relaxed. Canada reached this target back on June 19, 2021. So, the next goal is to have 75 percent of the eligible population fully vaccinated. With Canada's vaccination campaign progressing rapidly, the country will surely hit this target by late July or early August.
What Does the Canadian Immigration Programs Look Like?
There are over 80 pathways to immigrate to Canada. Here, we will outline the broad categories of Canadian immigration to keep things simple for you to understand.
Economic and Business Immigration Options
Economic and business immigration pathways are solely for professionals who possess skills that support the Canadian economy. Each program differs significantly in the qualification requirements, so there is a one-size-fits-all description we can give you. Here are the categories that come under economic and business immigration.
Provincial Nominee Programs
Express Entry
Quebec Immigration
Investor Programs
Entrepreneur and Self-Employed Programs
Other Federal Classed of Immigration – Caregivers Program, Rural, and Northern Immigration Pilot, Atlantic Immigration Pilot, and the Agri-Food Pilot.
Family Sponsorship
Under this category, Canadian citizens and permanent residents of Canada can sponsor their family members to the country. Family members eligible for sponsorship include:
Spouse or common-law/ conjugal partner
Dependent child (adopted or biological)
Parents and grandparents
In certain situations, you might also be eligible to sponsor other family members than those mentioned above.
Humanitarian and Refugee Immigration
Canada is well known and holds an international reputation for accepting new refugees and other immigrants for humanitarian and compassionate reasons. In fact, a significant part of Canada's annual immigration target is specifically aimed at admitting refugees.
What are the Requirements to Immigrate to Canada?
Generally, the documents required for an immigration application vary depending on the program of your choice. For instance, a few immigration programs mandate Canadian experience, whereas others don't need any at all.
Furthermore, documents that you will likely be asked to submit include educational records, identification documents, proof of work experience, financial history, and more. To get an idea about the document requirements, you will have first to figure out the immigration program that is right for you.
Is it Easy to Immigrate to Canada?
With more than 80 pathways to choose from, Canada offers a wide range of options for all types of applicants. That being said, migrating to another country always requires some effort. In addition, a few immigration programs demand higher qualifications and more documents than others. However, with the assistance of a good IRCC approved immigration consultant, you can reduce the stress that comes with immigration.
Canadian immigration consultants are the point of contact with the immigration council for your application. They manage your application submission and advise you on every minute step, including the documents you require, the ones you might want to include, and the ones you shouldn't include.