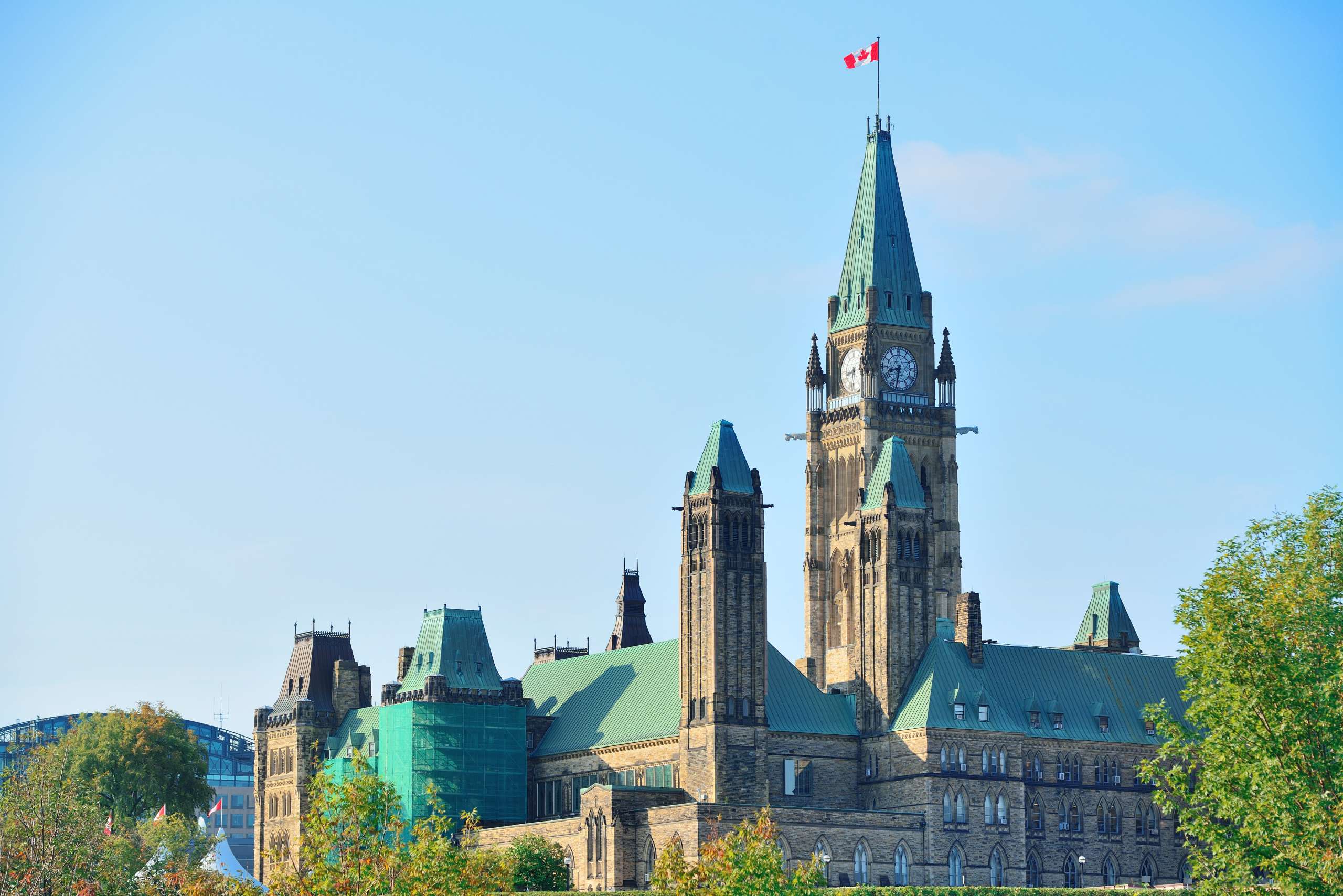 May 26, 2023
IRCC: PNP Candidates Dominate Express Entry Invitations
The year 2022 saw a significant shift in the distribution of Express Entry invitations issued by Immigration, Refugees, and Citizenship Canada (IRCC). According to data released by IRCC, Provincial Nominee Program (PNP) candidates received more than half of the invitations to apply (ITAs) issued that year. This article will delve into the details of this shift, explore the reasons behind it, and provide insights into the allocation of ITAs by province and program.
Understanding the Significance of PNP Invitations
What are ITAs and their Implications?
ITAs are issued by IRCC to Express Entry candidates who meet the criteria for permanent residency in Canada. Receiving an ITA signifies that IRCC is considering the candidate for permanent residency, and they can proceed with submitting their application for final consideration. The number of ITAs issued reflects the government's intentions and priorities regarding the immigration system.
Enhanced Provincial Nomination and its Role
In 2022, a considerable number of ITAs were granted to Express Entry candidates with an enhanced provincial nomination. Enhanced nomination occurs when a province expresses interest in a candidate already in the Express Entry pool due to their potential to integrate into the provincial economy and settle successfully. It is worth noting that obtaining a provincial nomination is necessary to achieve a Comprehensive Ranking System (CRS) score higher than 600.
ITA Distribution by CRS Score Ranges
Majority of ITAs within the CRS Score Range of 491-600
The data from IRCC reveals that the highest number of ITAs, approximately 17,905, were issued to Express Entry candidates in 2022 who had CRS scores between 491 and 600. These candidates did not receive an enhanced provincial nomination but demonstrated strong eligibility within the Express Entry system.
ITAs for Candidates with CRS Scores above 600
The remaining 19,160 ITAs were allocated to candidates with CRS scores exceeding 600. These individuals were PNP candidates and had the advantage of an enhanced provincial nomination, which boosted their CRS scores.
ITA Distribution by Program
PNP Candidates Leading the Way
Following the PNP, the Canadian Experience Class (CEC) program accounted for the second-highest number of ITAs, with 12,960 candidates receiving invitations in 2022. The Federal Skilled Worker Program (FSWP) came third with 5,200 ITAs issued. Notably, no candidates were invited from the Federal Skilled Trades Program (FSTP) during that year.
Requirements for FSWP and CEC Candidates
Candidates in the FSWP must have at least one year of full-time or equivalent paid work experience in a qualifying occupation. They also need to demonstrate language proficiency, score at least 67 points on the FSWP grid, and meet the settlement funds criteria. On the other hand, CEC candidates require one year of full-time work experience in Canada and meet specific language proficiency requirements based on their job category.
ITA Distribution by Province
Ontario as the Top Destination
Ontario emerged as the leading province of intended residence for Express Entry candidates, with a total of 17,920 ITAs issued in 2022. Among these, 8,990 were CEC candidates, surpassing the number of PNP candidates who intended to settle in the province.
Other Popular Destinations
British Columbia ranked as the second most sought-after destination, with 4,240 ITAs issued to PNP candidates. Alberta and Manitoba were also popular choices, with 4,655 and 2,195 ITAs issued, respectively. Other provinces had fewer ITA recipients, with Newfoundland and Labrador receiving only 345 ITAs and the territories seeing less than 50 each.
Enhanced Nominations by Province
In terms of enhanced nominations, the distribution varied among provinces. It is important to note that Quebec, which has a unique agreement with the federal government, selects all its economic immigration candidates regardless of the program.
Here is a breakdown of the number of nominations by province:
Newfoundland and Labrador: 305
Prince Edward Island: 385
Nova Scotia: 1,620
New Brunswick: 775
Ontario: 5,170
Manitoba: 1,995
Saskatchewan: 1,235
Alberta: 3,385
British Columbia: 4,240
Yukon: 25
Northwest Territories: 15
These numbers indicate the provinces' interest in attracting candidates through enhanced nominations, further emphasizing the significance of the PNP in the Express Entry system.
PNP Allocations on the Rise
The allocation of PNP spots for provinces is set to increase following the release of the Immigration Levels Plan 2023-2025. In this plan, IRCC aims to admit over 105,000 new permanent residents through the PNP in 2023, with a target of up to 117,500 per year by 2025. These targets reflect the government's recognition of the PNP's importance in the economic class immigration program.
As part of the plan, provinces will have access to multiyear provincial immigration levels, allowing them to anticipate and plan for an increase in population due to immigration. Ontario, in particular, has experienced a significant increase in its PNP allocation, with the target rising from 9,750 newcomers in 2022 to 16,500 in 2023 and over 18,000 by 2025. Other provinces, such as Manitoba, Alberta, and Saskatchewan, will also benefit from increased allocations over the next three years.
Express Entry in 2023
In the early months of 2023, there has been a notable increase in the number of ITAs issued to Express Entry candidates. From January to mid-March, IRCC conducted primarily program-specific draws, with only two all-program draws. However, starting from mid-March, three consecutive all-program draws were held, inviting a total of 21,000 candidates over a two-week period. This surge in ITAs issued demonstrates the government's commitment to meeting immigration targets and addressing the growing demand for skilled workers in Canada.
Looking ahead, IRCC plans to introduce draws targeting Express Entry candidates with specific work experience, language abilities, education, and other attributes that align with the needs of Canada's economy. These targeted draws aim to address labor market gaps and facilitate the integration of skilled individuals into the Canadian workforce.
Conclusion
The data from IRCC clearly shows the increasing prominence of Provincial Nominee Program (PNP) candidates within the Express Entry system. In 2022, more than half of the invitations to apply (ITAs) went to PNP candidates, who benefited from enhanced provincial nominations. The distribution of ITAs varied by province, with Ontario emerging as the top destination. The allocation of PNP spots is set to increase in the coming years, reflecting the government's commitment to economic class immigration and recognizing the role of provinces in selecting candidates.
As the Express Entry system continues to evolve, targeted draws and adjustments in the allocation of ITAs will help address labor market needs and drive economic growth in Canada. It is important for potential immigrants to stay informed about these developments and understand the opportunities available through the PNP and other Express Entry programs.
Put Your Trust in Pelican Migration Consultants for Your Canadian Immigration Journey
Looking to immigrate to Canada? Look no further than Pelican Migration Consultants, one of the top Canadian immigration consultants in Dubai. Our team of experts offers comprehensive immigration solutions tailored to your individual needs. Whether you're seeking permanent residency, work permits, or family sponsorship, we have the knowledge and experience to guide you through the entire process.
Our commitment to client satisfaction has earned us a reputation as one of the top immigration consultants in Dubai. We offer personalized service, transparent pricing, and a track record of success. With Pelican Migration Consultants, you can trust that your immigration goals are in the best hands.
Contact us today to learn more about how we can help you achieve your Canada immigration goals. Trust the experts at Pelican Migration Consultants to make your dream a reality.