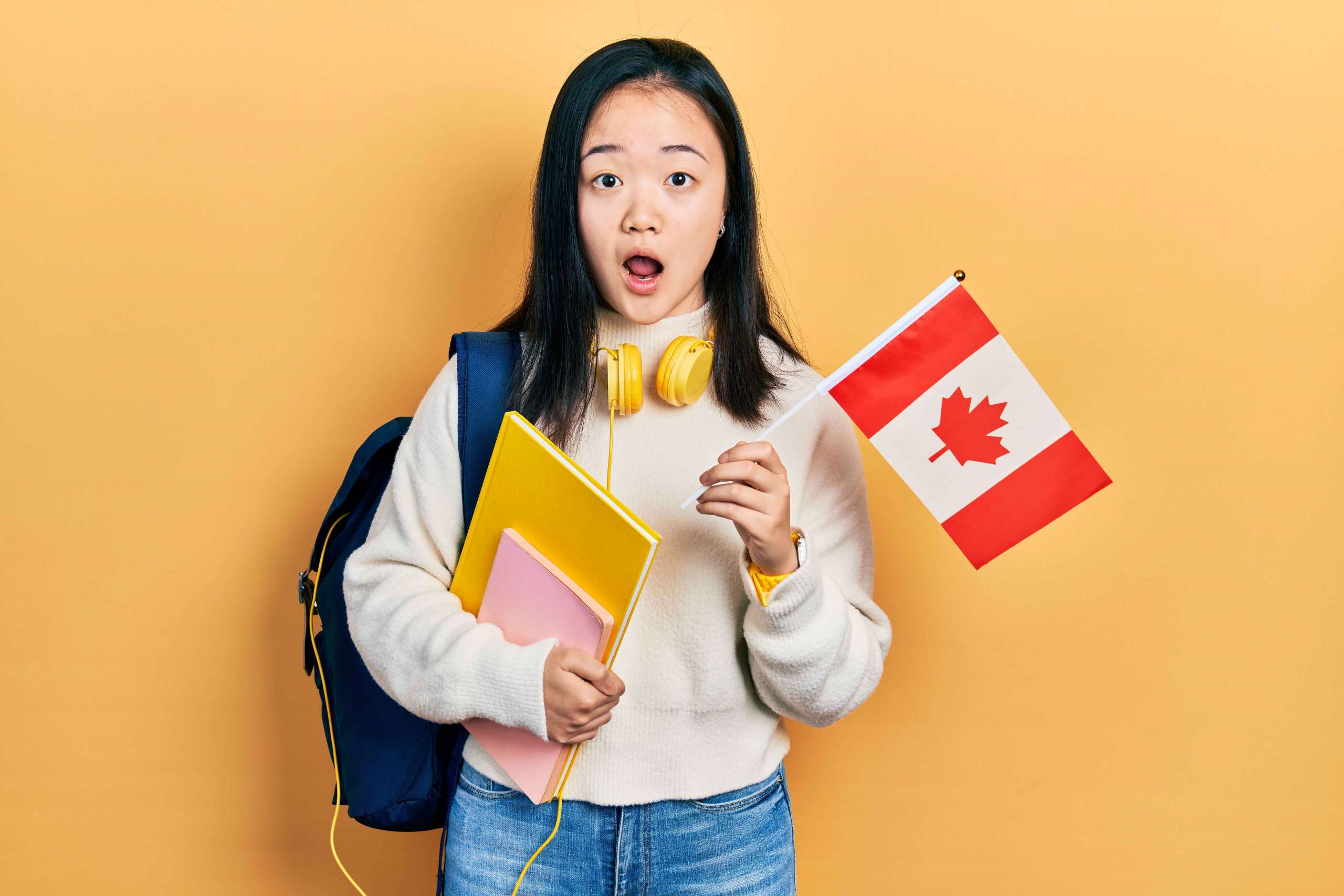 May 31, 2023
International Students: Staying Put in Study Permit Province
When it comes to international students in Canada, an interesting trend emerges. A recent analysis conducted by the Conference Board of Canada reveals that a significant number of students who receive their first study permit in a particular province tend to remain in that province for their subsequent periods of study or employment. This finding sheds light on the factors influencing international student retention and the potential for further strengthening this trend. Let's delve into the key takeaways from this research study and understand why international students are largely staying in the province where they received their first study permit.
Retaining Students: One Year After the First Study Permit
The analysis indicates that among students who chose to stay in Canada when their first study permit expired, a remarkable 60% or more of those who studied in each of Canada's 10 provinces and three territories remained in their respective regions. Quebec stands out with the highest retention rate of approximately 85%, closely followed by Manitoba and Alberta, both with retention rates exceeding 80%. British Columbia, Ontario, Newfoundland and Labrador, Nova Scotia, and Saskatchewan experienced retention rates between 70% and 80%. The remaining provinces, Prince Edward Island and New Brunswick, along with Canada's three territories, maintained a retention rate between 60% and 70%. In all 13 regions, over 75% of retained international students chose to pursue further education within the province or territory where they initially studied.
Sustaining Employment: Three Years After the First Study Permit
Even after three years since their initial study permit expired, the majority of former international students who remained employed in Canada continued to stay in their initial province of study. Nine out of Canada's 13 provinces and territories saw over 50% of international students remain in-province or in-territory. Notably, Quebec and Alberta, the provinces with the highest one-year retention rates, also maintained the highest retention rates after three years.
Understanding the Reasons Behind High Retention Rates
Several factors contribute to the strong inclination of international students to stay in the province or territory where they received their first study permit. Firstly, Canada's reputation for providing high-quality education, coupled with its welcoming environment and exceptional standard of living, acts as a magnet for international students. Once they arrive, many discover that their chosen province or territory offers abundant post-graduation employment opportunities.
Moreover, Canada's multicultural society, the chance to learn and work in English and French, and the supportive nature of Canadian universities foster a sense of belonging and integration. The availability of robust research programs and comprehensive student support services further enhance the overall experience for international students, encouraging them to establish roots in the local community.
Recommendations for Strengthening Intra-Provincial/Territorial Retention
While the current retention rates are commendable, there are still avenues for further enhancing the retention of international students within their respective provinces or territories. The Conference Board of Canada proposes several recommendations to strengthen this trend:
Align Skill Development: Establishing a post-secondary education system that aligns skill development with local labor market needs can ensure that international students find relevant employment opportunities within their chosen province or territory.
Sustainable Provincial Funding: Continued strong provincial funding for educational institutions is crucial to maintain high-quality education standards. Adequate funding enables institutions to provide exceptional learning experiences, which, in turn, entices international students to remain in the province for their education and subsequent careers.
Provincial Nominee Program (PNP) Allocation: Allocating a larger proportion of Provincial Nominee Program slots to international students can incentivize them to choose a particular province for their studies, with the added advantage of a streamlined pathway to permanent residency.
Enhanced Settlement Services: Improving the support provided through settlement services to international students can play a vital role in their decision to remain in the province of their first study permit. By offering comprehensive settlement services, such as assistance with housing, employment, language acquisition, and cultural integration, provinces can create a supportive environment that encourages international students to build their lives and careers within their borders.
The Benefits of Retaining International Students
The high retention rates of international students in the province or territory of their first study permit highlight the success of Canada's efforts to attract and retain global talent. The country's reputation for quality education, inclusive society, and ample employment opportunities all contribute to this positive trend. While there is room for further improvement, the recommendations put forth by the Conference Board of Canada offer valuable insights into strengthening intra-province/territory retention.
By aligning skill development with local labor market needs, providing sustainable funding for educational institutions, allocating PNP slots for international students, and enhancing settlement services, provinces can create an even more conducive environment for international students to thrive. This not only benefits the students themselves but also contributes to the economic growth and cultural diversity of the provinces they choose to call home.
As Canada continues to attract a growing number of international students, nurturing their desire to stay and contribute to their chosen province becomes paramount. By recognizing and capitalizing on the factors that drive retention, Canada can solidify its position as a leading destination for international education and create a mutually beneficial relationship with its talented global student community.
Get Your Study Visa with Pelican Migration Consultants
Looking to obtain a Canadian Student Visa but unsure about the visa process? Pelican Migration Consultants can help! Our experienced team of study visa consultants can guide you through the entire student visa application process to ensure a seamless and stress-free experience.
At Pelican Migration Consultants, we understand that the visa application process can be overwhelming, which is why we offer personalized services tailored to your needs. Whether you need assistance with obtaining the necessary documentation or want help with filling out your application, our team is here to support you every step of the way.
Our team of experts stays up-to-date on the latest immigration laws and policies to ensure that your application is submitted accurately and efficiently. We are committed to helping you achieve your dream of studying in Canada, and we take pride in our high success rate in securing study visas for our clients.
Contact us today to schedule a consultation with one of our knowledgeable study visa consultants and take the first step toward your academic goals in Canada. Let us help you navigate the study visa process with ease and confidence.