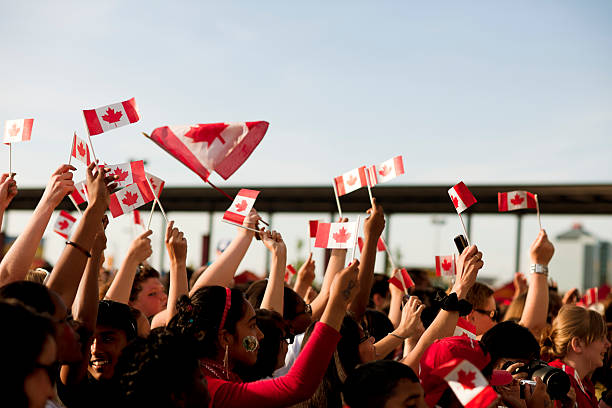 February 28, 2023
In 2022, more than 120,000 temporary residents became permanent residents of Canada
Canada has always been a preferred destination for temporary residents who are looking for better career opportunities, quality education, and a better quality of life. However, the dream of many temporary residents is to transition into permanent residency, and it seems that many have been successful in achieving this goal. In 2022, more than 120,000 temporary residents became permanent residents of Canada, according to new data from Immigration, Refugees, and Citizenship Canada (IRCC). In this blog, we will take a closer look at the numbers and the various pathways that lead to permanent residency.
International Mobility Program: A Major Pathway to PR
The International Mobility Program (IMP) is one of the most popular pathways for temporary residents who want to transition into permanent residency. In 2022, 97,665 people became permanent residents after transitioning from the IMP, and the majority of these were Post-Graduation Work Permit (PGWP) holders. The PGWP allows international students who have completed their program at a designated learning institution to live and work anywhere in the country for up to three years, depending on the length of their program of study.
Temporary Foreign Worker Program: A Pathway to PR for Skilled Workers
The Temporary Foreign Worker Program (TFWP) is another pathway that leads to permanent residency. In 2022, 7,555 people transitioned to permanent residency from the TFWP. Foreign workers under the TFWP require their employer to obtain a Labour Market Impact Assessment (LMIA) from Employment and Social Development Canada. An LMIA is a document that proves to hire foreign workers will have a positive or neutral impact on Canada's labor force. This pathway is ideal for skilled workers who have relevant work experience and education.
Study Permit Holders: A Direct Pathway to PR
The 2022 data also shows that 19,730 new permanent residents last held a study permit. Canada is now host to over 800,000 international students, and typically those seeking PR first get a PGWP to gain Canadian work experience. However, it is still possible to transition to PR directly from a study permit for candidates who meet the eligibility criteria of an economic class pathway. This is also true for those who are sponsored under a family class program or gain PR via a humanitarian program.
Economic Immigration Programs: A Rewarding Pathway to PR
Many economic immigration programs reward candidates with Canadian experience. For example, a candidate within the Express Entry application management system will receive additional points in the Comprehensive Ranking System (CRS) for having Canadian work or study experience. Prominent pathways to PR include regional economic immigration programs such as the Atlantic Immigration Program or the Rural and Northern Immigration Pilot. There are also programs that target specific labor shortages such as caregiver pathways.
Lower TR to PR transitions than 2021
Although the number of temporary residents who became permanent residents in 2022 is impressive, it is less than the 191,360 in 2021. This decrease is likely due to the pandemic-related border closures and travel restrictions that made it more difficult for newcomers to immigrate as permanent residents from abroad. As a result, IRCC turned its focus on potential PRs already living in Canada, making it easier for them to transition to permanent residency.
The Future of Canadian Immigration
Canada remains one of the top destinations for immigrants, and the Canadian government continues to provide pathways for temporary residents to transition to permanent residency. With the ongoing pandemic and the changing needs of the Canadian labor market, it is likely that the pathways to permanent residency will continue to evolve. However, one thing is certain - Canada remains committed to welcoming newcomers and providing them with the tools they need to succeed.
Migrate to Canada with Pelican Migration Consultants
Looking to make Canada your permanent home? Pelican Migration Consultants is here to help. As one of the top immigration consultants in Dubai, Our team of experienced Canada immigration consultants provides comprehensive immigration solutions tailored to your unique needs. Whether you're looking to transition from a temporary resident to a permanent resident or are seeking a new start in Canada, we can help guide you through the process. Our services include assistance with Express Entry, Provincial Nominee Programs, study permit and work permit applications, family sponsorships, and more. Contact us today to learn more about how we can help you achieve your Canadian immigration goals.