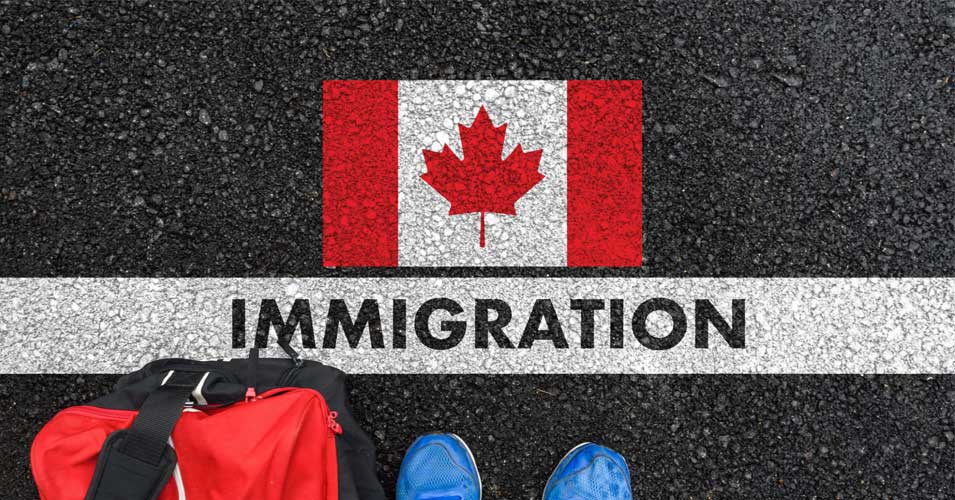 March 9, 2022
Migrate to Canada
Lots of people Migrate to Canada in search of quality education, employment prospects, a safe environment, a vibrant culture, high living standards, and much more. Given Canada's long tradition of immigrants, the Canadian government has always helped them in assimilating into Canadian society. In total there are more than 80 immigration programs offered by the Canadian government. Read on to know more about the Canadian immigration pathways.
Canadian Immigration Programs Overview
Express Entry program, Provincial Nominee Program, Canada Work Visa, Quebec Skilled Worker Visa, Canada Student Visa, Canada Investor Visa Program, and family sponsorship program are some of the many immigration programs offered by Canada to choose. Every Immigration Program has indeed been specially designed to appeal to applicants who may have different work skill sets, professional training, and experience. Some of the most popular and successful Canada migration programs are:
Express Entry Program
The Express Entry system enables provinces and territories to recommend a specific pool of participants who meet the needs of their local provincial/territorial markets. An immigrant may benefit far more from a direct invitation than from applying indirectly. Federal Skilled Workers Program (FSWP), Federal Skilled Trades Program (FSTP), as well as Canadian Experience Class are the three Express Entry routes available in Canada for applying for a permanent residency visa.
Family Sponsorship
Individuals who are permanent residents or citizens of Canada and are at least 18 years old could even sponsor their members of the family for PR status. They are able to sponsor the following types of family members: Spouse, conjugal partner, common-law partner, dependent or adopted children, parents, as well as grandparents
Provincial Nominee Program
Acknowledging the particular workforce requirements of Canadian provinces and territories, various provinces and territories recruit people who are willing to settle in a specific province and are skilled in improving the economic development of that province.
Quebec-selected skilled workers
Quebec seems to have its own immigration system and is Canada's third largest source of skilled workers. It works specifically in the same way as the Federal Skilled Worker Program (FSWP). Once your eligibility for the QSWP is confirmed, you will be allotted points based on your profile, as well as Quebec will invite the candidates with the best scores to continue the immigration system.
Self-employed
The Canadian Self-Employed Persons Program (SEPP) is primarily designed for applicants who plan to and have the ability to work for themselves in Canada. Quebec has its own self-employment program.
Frequently Asked Questions(FAQ)
- How Much Money Do You Need to Immigrate to Canada?
Express Entry immigration typically costs around $2,300 CAD for a single candidate and $4,500 CAD for a couple. This sum doesn't include the settlement finances that many candidates are required to show in order to become eligible for Canadian immigration; this number varies depending on family size, beginning at around $13,000 CAD for a single candidate. Additional charges may apply if a candidate applies through a provincial program.
You will not have to provide financial data to sponsor a spouse or dependent child in a migrant case. There is a financial requisite if you are sponsoring other family members, such as a parent or grandparent.
- What are the Requirements to Immigrate to Canada?
Each immigration program has its own set of requirements for minimum eligibility. It is critical to confirm your eligibility for the chosen immigration route before applying. When you apply, the Canadian government will ask for relevant documentation to verify your professional experience, education, and identity, as well as criminal and medical history. The types of reports required vary depending on the program to which you are applying. To determine which paperwork you will need, you must first determine which immigration program is best for you!
- What is the Fastest Way to Immigrate to Canada?
The Express Entry system, which allows provinces and territories to effectively propose a pool of participants who meet their local provincial/territorial market requirements, is the quickest way to immigrate to Canada. An immigrant may benefit far more from a direct invitation than from applying indirectly. The three Express Entry routes in Canada for trying to apply for a permanent residency visa are as follows:
- What is the Maximum Age for Canadian Immigration?
Any Canadian immigration system has no age restrictions. Candidates who are between the ages of 25 and 35, on the other hand, receive the most points for most economic immigration categories. This is not to tell that older candidates should not be considered. Substantial work experience, advanced language proficiency, Canadian connections, and higher education can easily compensate for any points lost by economic migrants due to age. Immigration programs like Family sponsorship and humanitarian as well as refugee immigration to Canada would not use a ranking system and thus have no age restrictions.
- Is it Easy to Immigrate to Canada?
With over 80 immigration routes offered, Canada offers a variety of options for all different kinds of applicants. Moving to a new country necessitates more skills and experience and documentation than others. Thus, without proper guidance, it can be a waste of effort as well as time. Utilizing the assistance of a Canadian immigration lawyer can significantly help in the entire immigration process.
For your application process of migration to Canada, Licensed Canadian immigration lawyers will be your line of interaction with the government. They will handle the filing of your application and will advise you on which documents you will need, which you may have to include, and which you should not include. This can make the process a lot easier for you!
- Do I Need a Job Offer to Immigrate to Canada?
No, you do not necessarily need a job offer to immigrate to Canada. When immigrants apply, the overwhelming majority of all Canadian permanent residents do not even have a job offer in Canada. Although some Canadian immigration programs require candidates to have a job offer in Canada, there are a variety of programs and options, especially for foreign nationals who do not have a job opportunity in Canada. Thus, it all depends on the immigration program you choose; you can migrate to Canada with a job offer as well as without the job offer also.
- Why is Canada Looking for Immigrants?
Cities as well as rural areas in Canada rely on new arrivals to keep their populations expanding and their labor markets afloat. Canada also has an aging population, and that even without a rigorous immigration system, the country will have to suffer in terms of labor and skill shortage. Canada has welcomed immigration even in crucial times like COVID-19, which has allowed us to keep a significant majority of the population in the prime working population, between the ages of 25 and 54. That wouldn't be possible without a large influx of immigrants to Canada.
The continuously changing immigration standards and regulations make the process harder, thus it is best to contact Canada Immigration Consultants who can really assist and guide you throughout the complex process.
At Pelican Migration Consultants, through our streamlined process, we provide our applicants with a high chance of success. You can fall back on us because all of our visa applications are handled by qualified as well as intelligent immigration professionals. Furthermore, our immigration consultants in Dubai are licensed and have a thorough understanding of the Canadian immigration process. So, if you're ready to move forward, why not get in touch with us right away for a one-on-one meeting?