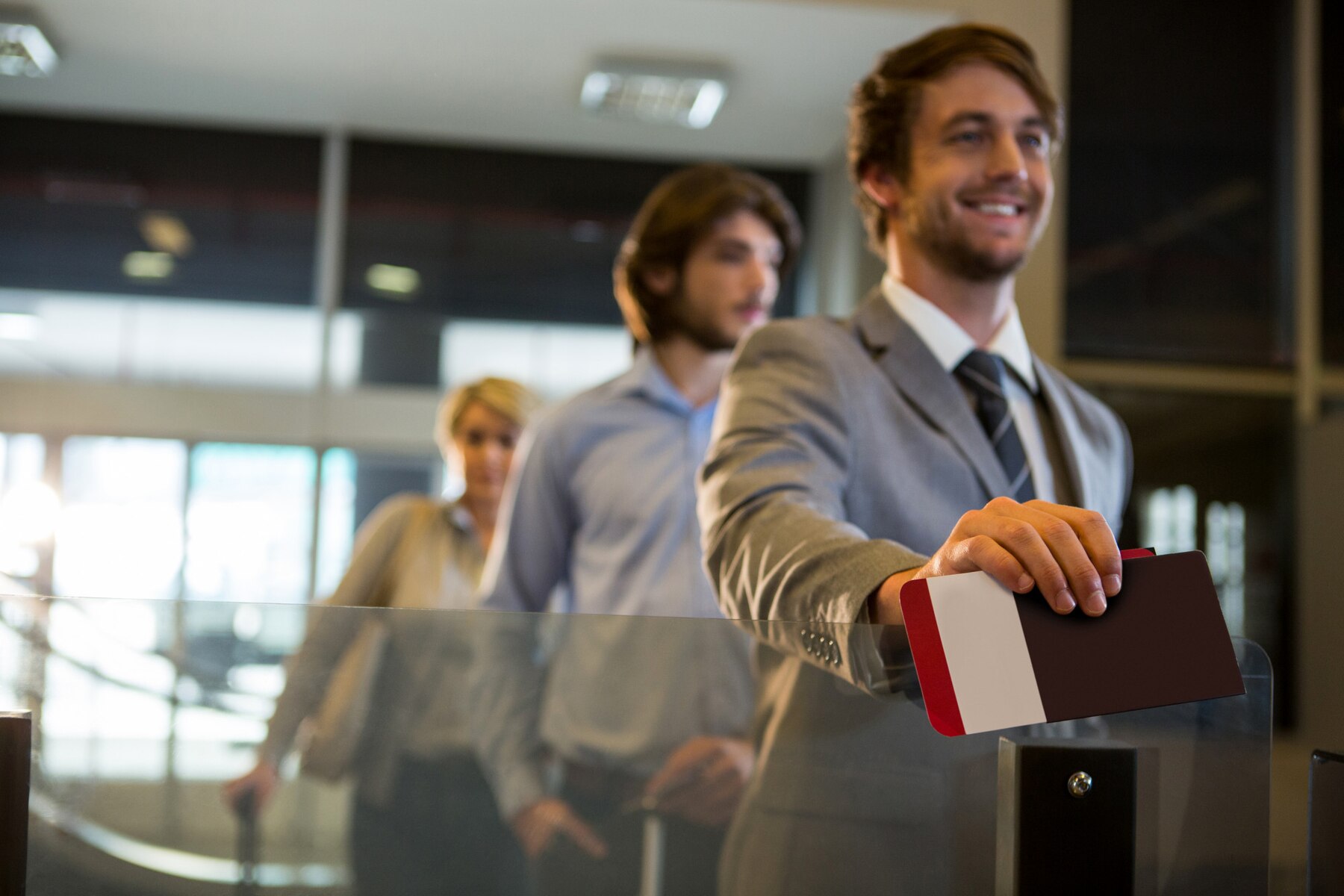 April 14, 2023
How to Work in Canada as a Business Visitor?
Canada offers many benefits to those looking to work in the country, including an exemption from requiring a Canadian work permit for some business visitors. Canada's economy thrives on cooperation and relationship-building with other countries, so it is no surprise that Canada allows business visitors to come to Canada without work permits to conduct business. However, business visitors to Canada may still need a Temporary Resident Visa (TRV) or an Electronic Travel Authorization (eTA) to enter the country.
Criteria for Qualifying as a Business Visitor to Canada
To be considered a business visitor to Canada, a foreign national must meet specific criteria set by Canadian authorities. The prospective business visitor must:
Demonstrate that they intend to stay in Canada for less than six months
Prove that they have no intention of entering the Canadian labour market
Show that their main place of business, as well as their main source of income and profit, is outside of Canada
Present requested supporting documents for their application
Meet Canada's basic entry requirements, including having a valid travel document (e.g. passport), possessing enough money to stay in Canada and return home, having a plan to leave Canada at the end of their visit, and not being a criminal, security, or health risk to Canadians.
Who is Not Considered a Business Visitor in Canada?
It is important to know the circumstances in which a foreign national is not considered a business visitor to Canada. The following individuals are not considered business visitors in Canada:
Individuals coming to Canada to perform duties involving hands-on building and construction
Individuals coming to Canada to work under a service contract negotiated by a third party (not either the Canadian company or a foreign organization working together) after the signing of the initial sales or lease/rental agreement
Foreign nationals performing work in Canada not covered by a warranty
Individuals working for an international company that was directly contracted for service by a Canadian organization.
Who is Considered a Business Visitor in Canada?
On the other hand, the following individuals are considered business visitors in Canada:
Individuals repairing and servicing, supervising installers, and setting up (not including hands-on installation such as pipefitting) and testing commercial or industrial equipment (e.g. computer software)
Individuals looking to repair or service equipment purchased or leased outside Canada, so long as the services being performed are part of the original or extended sales/lease/rental agreement or warranty
Individuals performing a software upgrade for previously sold or leased equipment
Individuals installing, configuring, or training others on upgraded software
Individuals coming to Canada to handle warranty and service agreements, in the case that contracts for this work have been negotiated as part of the original sale/lease/rental agreement or are an extension of the original agreement.
What Business Visitors Can Do While in Canada
Business visitors to Canada are allowed to engage in a variety of activities while in the country. These activities include:
Attending business meetings, conferences, conventions, fairs
Buying Canadian goods or services on behalf of a foreign entity
Taking orders for goods or services
Providing after-sales service (excluding hands-on work in the construction trades)
Receiving training from a Canadian parent company for work outside of Canada
Providing training to employees of a Canadian subsidiary of a foreign company.
It is important for business visitors to understand the restrictions on their activities in Canada, as there are limits to what they can do while in the country. For instance, business visitors are not permitted to:
Perform work that is considered hands-on labour or skilled trades (such as plumbing, electrical work, etc.)
Be paid by a Canadian company (excluding reimbursement for expenses)
Be engaged in direct selling to the general public
Work for a Canadian company without a valid work permit
If a foreign national is found to be in violation of these restrictions, they may be deported from Canada, and/or face future difficulties when attempting to enter the country again.
How to apply for a Business Visitor Visa to Canada?
If a foreign national is interested in visiting Canada as a business visitor, they must first determine if they need a Temporary Resident Visa (TRV) or an Electronic Travel Authorization (eTA). This will depend on their country of origin and the purpose of their visit. If they do require a TRV or eTA, they must then complete the online application process and provide the necessary supporting documentation.
The required documentation for a business visitor visa will vary based on the individual's specific circumstances, but may include:
A valid passport
A letter of invitation from a Canadian company
Proof of financial support
Proof of return travel
Proof of employment and income in their home country
A detailed explanation of their planned activities in Canada
Once the application and necessary supporting documents have been submitted, the processing time will depend on the individual's specific circumstances, as well as the current workload of the Canadian visa office.
Visiting Canada as a business visitor can be an exciting and beneficial experience for those seeking to conduct business and build relationships with Canadian companies. However, it is important to understand the restrictions on activities and to properly prepare the necessary documentation in order to ensure a successful visit. If you have any questions about the process or would like more information, it is recommended that you consult with Canadian immigration consultants or a Canadian visa office.
Effortlessly migrate to Canada with Pelican Migration Consultants
Migrating to a new country can be a daunting task, but with Pelican Migration Consultants by your side, your journey to Canada will be smooth and stress-free. Our experienced team of immigration professionals will guide you every step of the way, from the initial assessment of your eligibility to the finalization of your settlement in Canada. With our comprehensive services, you can rest assured that your visa application will be handled with precision and expertise. Don't let the complexities of immigration hold you back, allow Pelican Migration Consultants to help you achieve your dream of living and working in Canada.