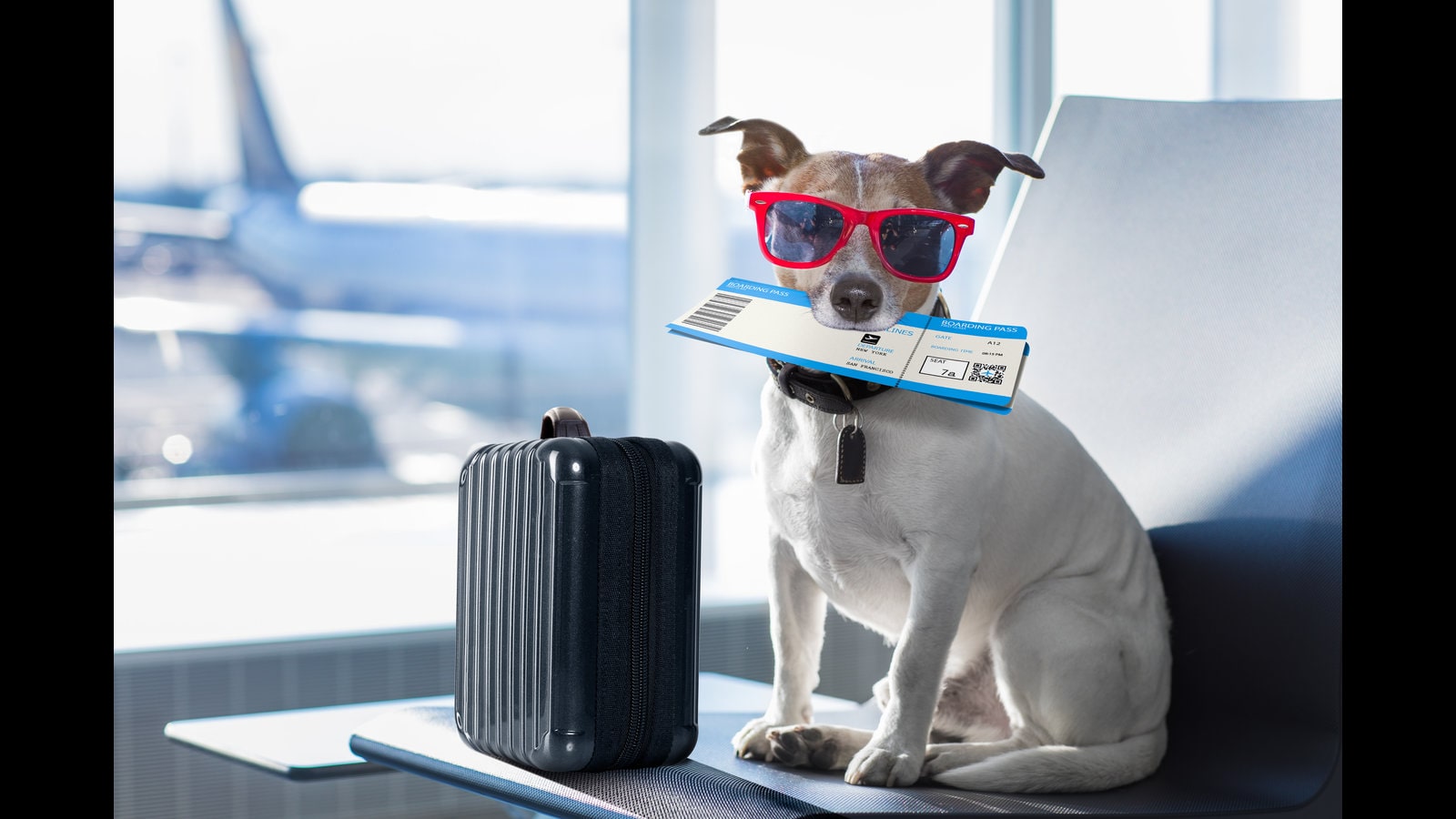 February 23, 2023
How to bring pets to Canada
Bringing your pet along with you when you move to a new country can be a great comfort, but it can also be a daunting task. Fortunately, Canada has relatively straightforward rules for importing pets, with just a few requirements to keep in mind. In this guide, we'll walk you through the process of bringing your pets to Canada and highlight important considerations that you should keep in mind.
The Basics of Bringing Your Pet to Canada
Canada has a few requirements that all pets must meet in order to be allowed into the country. Firstly, it's important to note that Canada is a rabies-free country and is committed to staying that way. Therefore, all cats and dogs entering Canada must show proof of rabies vaccination, or that they are from one of the countries on the "rabies-free" list. This is an essential requirement and without proof of vaccination, your pet will likely be denied entry.
Other basic requirements include:
The rabies vaccination certificate must be written in either English or French and be issued and signed by a licensed veterinarian
The certificate must provide information on the animal's breed, age, sex, color/markings, weight, and microchip/tattoo number if applicable
The certificate must indicate that the animal is vaccinated against rabies and specify the date of vaccination, the trade name and the serial number of the licensed vaccine, and the duration of immunity
The certificate must bear the name and signature of the licensed veterinarian who issued the certificate and the date it was signed
Cats and dogs must be at least three months of age at the time of vaccination. Puppies and kittens younger than three months and are therefore not vaccinated, require proof of age.
Aside from the above requirements, there are no fees for bringing your pet to Canada. However, a Canadian Border Services Agency (CBSA) agent will inspect your documents and verify that your pet is healthy and well-cared for. The inspection costs just over $30 for your first pet and $5 for any additional pets. If your pet requires further inspection, an official from the Canada Food Inspection Agency (CFIA) will be called upon to evaluate your pet for an additional fee.
Documentation Your Pet Needs
As mentioned above, your pet will need to have a rabies vaccination certificate in order to be allowed into Canada. However, there are other documents that may be required, depending on the type of pet you have and where you are bringing it from. For example, if you are bringing a bird to Canada, you will need a health certificate from a veterinarian that shows the bird is free from avian influenza.
If your pet is a dog under 8 months of age that is being imported under the commercial category or is destined for adoption, it must have a microchip. Although Canada does not require imported personal pets to be microchipped or tattooed, it is highly recommended. A microchip is a radio-frequency identification transponder that a veterinarian will scan if your pet is lost and brought to a shelter. The chip has an identification number that acts as a reference to find the owner's contact information in a national, provincial, or municipal database.
Reptiles and rodents also have specific regulations to keep in mind. For instance, the CFIA prohibits importing any amphibians or reptiles, including turtles and tortoises due to the risk of salmonella viruses. Rodents, such as rats, hamsters, and guinea pigs are permitted without any certification necessary.
Transportation Considerations
It's not only paperwork that you'll need to consider. You'll also need to think about how you'll be transporting your pet to Canada. If you plan to transport your pet to Canada by air, it's important to check with your airline regarding their specific policies and regulations. Each airline has different requirements and fees for transporting pets, so it's important to know what to expect. Some airlines may allow pets to travel in the cabin with their owners, while others may require pets to be transported in cargo. In some cases, airlines may even offer pet transport services to help make the process as smooth and stress-free as possible for both you and your furry companion.
When transporting your pet, it's important to ensure they have access to water and are comfortable. For air travel, be sure to provide an appropriate sized kennel or carrier that allows your pet to stand, turn around, and lie down comfortably. It's also a good idea to provide familiar items such as a favorite blanket or toy to help keep your pet calm and relaxed during the journey.
After Arrival
Once you arrive in Canada, you will need to clear customs with your pet. A CBSA agent will inspect your documents and verify that your pet meets all the necessary requirements for entry. This may include a physical examination to ensure your pet is healthy and free from any contagious diseases.
If your pet does not meet the entry requirements or appears to be ill, it may be denied entry into Canada. In some cases, pets may be placed in quarantine for a period of time until they can be released to their owners.
It's important to note that bringing a pet into Canada is a serious matter, and failure to comply with the rules and regulations can result in fines, penalties, and even the loss of your pet. To avoid any issues, it's always best to be well-prepared and ensure that your pet meets all the necessary requirements for entry into Canada.
Bringing your pet to Canada can be a complex process, but with the right information and preparation, it can be done safely and without issue. Remember to check with your veterinarian, the CFIA, and your airline to ensure you have all the necessary documents and meet all the entry requirements. Pets are important members of our families, and with a little effort, they can safely and happily accompany us on our journey to Canada. By following the necessary steps and ensuring that your pet meets all the entry requirements, you can enjoy the companionship of your furry friend for many years to come.
Migrate to Canada effortlessly  with Pelican Migration Consultants
Pelican Migration Consultants is a team of experienced and dedicated professionals who are committed to helping you navigate the complex process of immigrating to Canada with your beloved pets. We understand that your pets are a part of your family and we are here to help make the process of bringing them to Canada as smooth and stress-free as possible.
As one of the top immigration consultants in Dubai, Our team will work with you every step of the way, from providing advice on the necessary documentation to ensuring that your pets are transported safely and humanely. We are committed to providing personalized service and taking care of every detail so that you can focus on enjoying your new life in Canada with your furry friends.