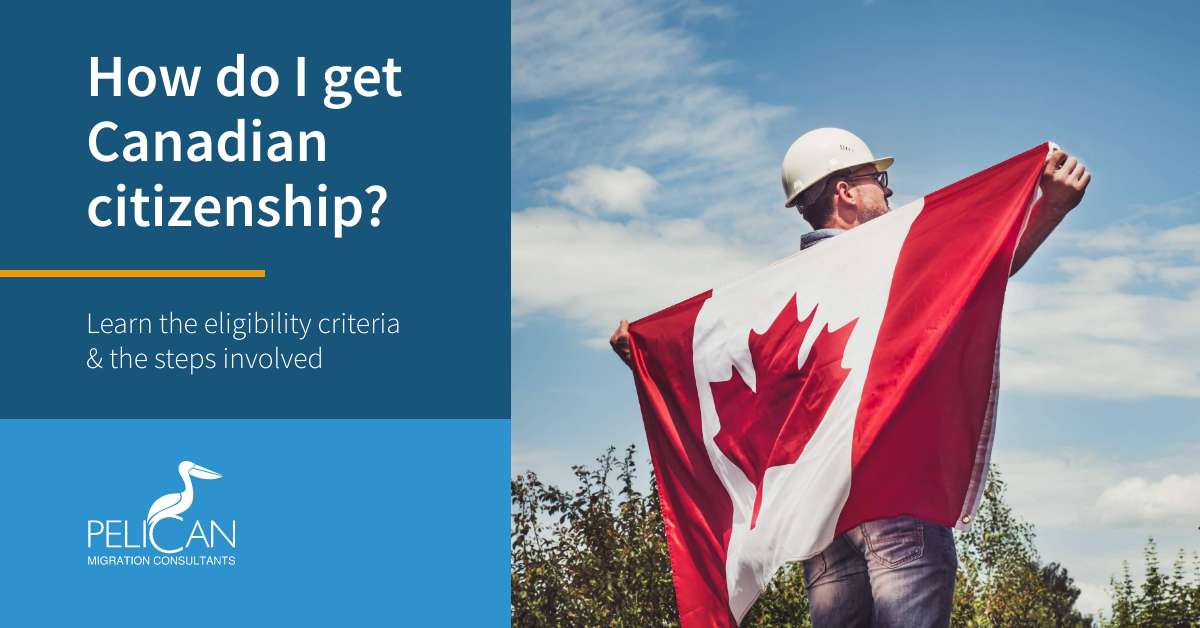 January 31, 2022
How do I get Canadian citizenship?
Canada is a country brimming with opportunities for anyone looking to make a home there. There are many ways to achieve your immigration goals, whether you're coming to study, visit, or work. Many outsiders decide, in certain cases, that they want to become permanent residents and, eventually, want to apply for Canadian citizenship. Many permanent residents wish to remain in Canada as citizens for the rest of their life, and the Canadian Citizenship Application can assist them in achieving that goal. Read on to know how an individual can apply for Canadian Citizenship.
Eligibility for application of Canadian Citizenship
To be qualified for Canadian citizenship, you must meet the following requirements:
You must be a permanent resident that is - you must have lived in Canada for at least 3 out of the last 5 years (1,095 days)
You've been filing taxes for at least three years.
You must pass a citizenship examination
You must demonstrate your ability to communicate in English or French.
You have never been convicted of a crime or princely saying you do not have a criminal record
How to Apply for Canadian Citizenship
Applying for Canadian citizenship entails a number of steps:
Step-1: Calculate your real presence in Canada by using the following formula: You must have spent at least 1,095 days physically in Canada (three years).
Step-2: Download and complete the following application package: Fill out the form completely and accurately, including two certified citizenship photographs and all documentary evidence, such as immigration documents, proof of language, and photo identification.
Step-3: Application fees must be paid: Evey adult citizenship application costs $630 CAD, while minor citizenship applications (under the age of 18) cost $100 CAD.
Step-4: Verify and submit your application to the authorities: You must verify your application and concerned documents before actually submitting it. Then, send your duly filled application package as soon as possible by mail or courier. Nowadays, everything is being carried out virtually, hence, you can submit your application online as well.
Step-5: Take a citizenship test: You may be invited to complete a citizenship test within weeks of receiving your acknowledgment of receipt (AOR) letter after your proposal has been evaluated. The official citizenship assessment guide is used to create the citizenship test. The test is available in both English and French. There are 20 questions covering topics such as Canadian rights and responsibilities, history, geographical features, economy, administration, laws, symbols, and much more. The test will last 30 minutes and will include both multiple-choice as well as true/false questions. In some circumstances, the test may be given orally. You can study for this exam using the government's free resources. If you are still unable to take the exam, you must notify the government in writing and clarify why you require a new date. Your application may well be terminated if you do not provide a valid reason. If you've had a valid reason for requesting a new date, you will be offered a new date and time.
Step-6: Actively engage in an interview: A citizen official will contact you immediately after your test to check your linguistic skills, verify your application as well as original documents, and ask any questions they might well have.
Step-7: Take the Citizenship Oath: The citizenship ceremony, which typically happens three months after your test, is the final stage in becoming a Canadian.
Thus, applying for Canadian Citizenship is not very easy. You need someone who is professional and has valuable experiential insights about the process - a licensed consultant - Regulated Canada Immigration Consultants. Need help with your Canadian Citizenship? Or Need help with your PR Visa? We are here for you!
At Pelican Migration Consultants, our primary goal is to offer you all the necessary information you require to make the right decisions. We help you plan and manage your immigration to Canada and eventually lead a successful life in the country of your dreams. What's more, we don't make you spend a penny more or wait a day longer until and unless it is out of our control.