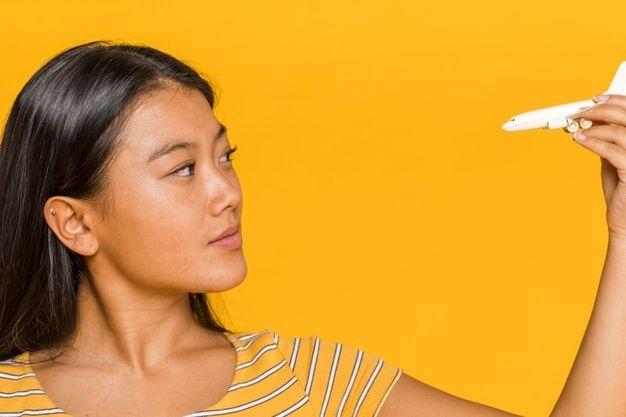 January 31, 2021
4 Factors To Consider When Choosing Immigration Consultants As A Filipino
If you are a Filipino contemplating immigration to a new country, you are probably worried about a lot of things. What will life be like in the country you plan to immigrate to? Have other Filipinos found success in the country? Will it be easy to integrate into? How do I find a trustable immigration consultant?
The first step to kick-starting your immigration journey is finding the right Filipino immigration consultants. Today, the immigration arena is brimming with fraudulent consultants who are looking to scam you. So, how do you steer clear of them and find the right Filipino migration consultants?
Starting a new life in a new country is not a cakewalk. It's a significant decision that needs careful consideration. This article will help you with the top factors you should consider to hire the best Filipino immigration consultants.
Take your time going through each of these factors and once you feel you are ready for immigration consultant hunting, give us at Pelican Migration Consultants a try. Offering professional advice you can trust, you can always count on us when it comes to moving to a new country. Book a consultation with our experts, and we will help you find the right visa program to help you settle down in your destination.
Now, let's look at the four factors you should consider to find the right Filipino immigration consultants for your immigration requirement.
Promises That Seem Too Good To Be True
When it comes to immigrating to any country across the world, no one can guarantee you 100 percent success. A Filipino immigration consultant, you can trust will tell you that there is always some risk associated with every application. There's even a slight possibility that the immigration program's requirements change before submitting your application, or perhaps there may be an unexpected issue with your personal history.
So, to put it short, it is never possible to guarantee your success with immigration. If your immigration consultant does promise, consider it a red flag and move forward.
Furthermore, if a consultant proposes an offer that seems too good to be true, it is again a red flag.
Immigration Consultants Without A Valid License
You are paying an immigration consultant to represent you in front of the authorities, so it is essential that they have proper authorization to do so. If they don't, they might as well be trying to scam you.
For instance, if you are looking to migrate to Canada, your Filipino immigration consultants must be registered with the College of Immigration and Citizenship Consultants (CICC). To verify their credibility, ask your consultant to provide you with their RCIC Number. You can then look this number up on the CICC database to make sure your Filipino immigration consultants are in good standing.
Nonetheless, keep in mind that sometimes, even licensed consultants will scam their clients. So, though verifying your representative's authorization is crucial, it is only a step in verifying their trustworthiness.
Paying The Consultant For A Job Offer
It is typically considered illegal to accept payment for a job offer in almost all countries like Canada, Australia, and New Zealand. So, if the Filipino immigration consultant you are speaking to asks you to pay for a job offer, it is probably a scam.
Furthermore, if you receive a job offer from a company overseas, asking you to pay upfront related to your job offer, this is again a red flag. For instance, if you receive a job offer from a company in Australia, asking you to pay a deposit for your work visa, your accommodations, or for anything else, this is an indicator that you should step back.
An employer overseas will never ask you to invest upfront in exchange for a job offer. Such requests are usually made by scammers.
Signing An Expensive Contract Before Consultation
Now, this is one crucial factor you should consider. Sometimes, even the best licensed Filipino immigration consultants in town will trick you, or persuade you into purchasing an expensive full-service migration package from them, without giving you the time to discuss your requirements, the potential immigration options, and your chances of success in detail.
From what we know, this is a red flag.
An ethical immigration consultant will typically begin your migration journey with a one-on-one consultation that lasts anywhere between 30 to 60 minutes, or sometimes longer. While they charge for an initial consultation, it will give you a chance for your consultant to learn your personal details and determine the potential immigration options. They will also inform you of your chances with each immigration option, which will help you make smart decisions and save time, money, and stress down the lane.
Once you have heard about the options, the consultant will then offer you a longer contract for their services. If your Filipino immigration consultant is super ethical, they might even push you to complete a few of the less-complicated processes on your own so that you can save a little money.
If the immigration consultant you are talking to currently doesn't offer you this consultation upfront, then it is time you look for another Filipino immigration consultant.
Final Thoughts
Immigration, as we always say, is a journey in itself. It is essential that you take some time to figure it out and work with immigration representatives who can offer professional guidance throughout the length of the journey.
If you are a Filipino looking to migrate to another country, we at Pelican Migration Consultants will be more than happy to help. Our immigration assistance can be availed if you are looking for Canada immigration consultants, Australia immigration consultants, or New Zealand immigration consultants as we mainly provide immigration services to Canada, Australia, and New Zealand.