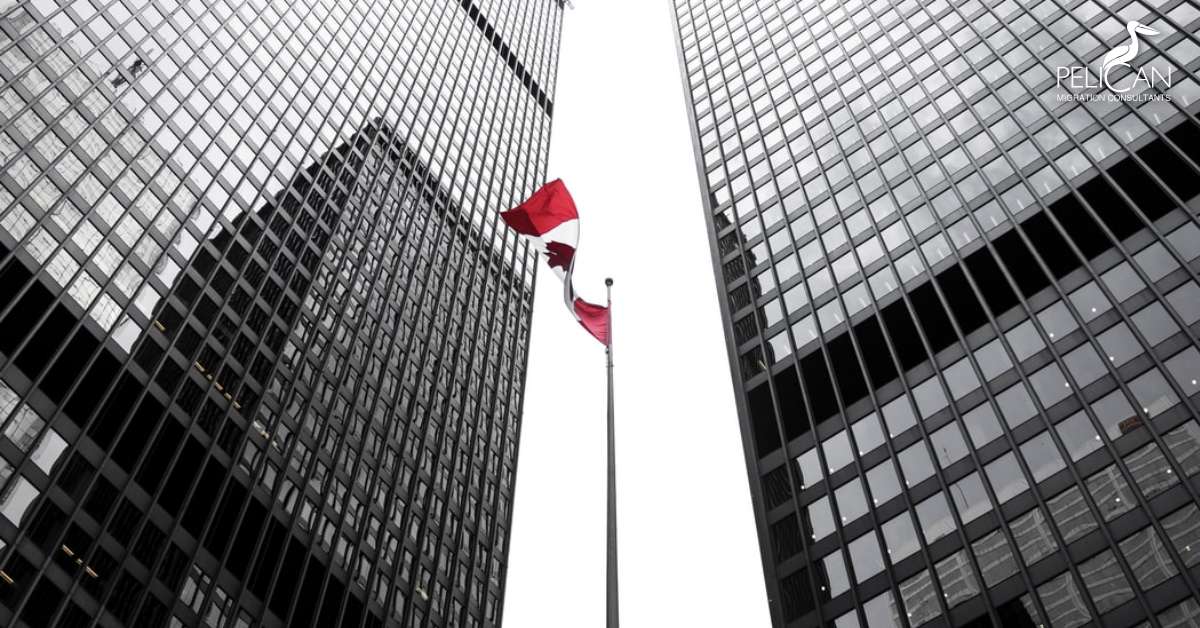 August 7, 2019
Canada Visitor Visa
Have you ever wondered whether you can watch the breath-taking Northern lights in Canada, the second-largest country in the world! If you are a nature lover and love outdoor adventure visit Whitehorse in Canada's Yukon. Yukon is the best spot to witness the Northern Lights in winter, Yellowknife and Tuktoyaktuk in Canada's Northwest Territories will add up the beauty to the Aurora adventure. With all these Canada still remains the number one destination for all the mesmerizing natural wonders and the cosmic cities, where it is to exploratory visit, business visit, and familial visit or for tourism.
For those interested in seeking the natural beauty of Canada exploring the scenic landscapes and the great city tours, heading up the Niagara Falls and visits from the wildlife can be explored with the Canadian Tourist visa.
If you are visiting Canada temporarily to reunite with your family or for short-term business purposes then a Canadian temporary visitor visa could be your option.
Visitor Visa
A visitor visa is an official document issued by Immigration, Refugee, and Citizenship Canada. It is stamped in the applicant's passport showing that the applicant meets the requirements to enter Canada.
All travelers seeking to enter Canada require taking a visa prior to landing at the port of entry. Canada offers short-term visas to individuals visiting the country either for tourism or for another short-term visit including family and business visits.
The visitor visa is granted for a short term of six months and also known as the Temporary Resident Visa. Canada visitor visa requirement varies based on the country of the applicant's citizenship or residence.
The visitor visa shall be taken prior to your proposed visit to Canada from the country of residence through the Canadian embassy or consulate. Those applicants from the visa-exempt countries like U.S and U.K shall get an online entry permit or eta—electronic travel authorization seven days prior to their travel.
Canadian Visitor Visa Types:
Canada issues single entry or multiple entry visas based on the requirement of the visit.
A single entry visa is issued for one-time use for the specific purposes of visits. While normally multiple entries are provided for regular short-term visits especially like family reunification.
A multiple entry visa will grant the visitor multiple entries to Canada for a period of six months time. The multiple-entry visas will be valid for a maximum duration of ten years from the date of issue or one month prior to the expiry of the visa holder's passport whichever is earlier.
Validity of Canadian Visitor Visa
The normal maximum validity period of a short-term visa is up to 6 months in Canada.
After the authorized period of stay, the visitor is mandatorily required to return to their home country or country of residence.
In some cases, the validity period of the visa can be extended obliged to the conditions of Canadian immigration.
Visitor Visa or ETA
Depending on the type of visit a person is going to the visa shall be either a Visitor Visa or an ETA. This primarily depends on
Your passport or travel document type
Country of issuance of the passport or travel document
Nationality of the traveler
Mode of proposed Canadian travel for this trip
Eligibility for Visitor Visa
An applicant must meet the basic eligibility criteria to get a visitor visa. The person applying shall
have a valid passport
be Physically fit
Not be criminally inadmissible;
Should not have immigration non-compliance with any country
Should have  established ties in home country;
Demonstrate enough funds to support during the entire period of stay
Not have an intention to get employment with remuneration in Canada during the visit;
Should have a medical examination;
Should not possess a threat to the Canadian community
Application outline for a Visitor Visa
Step 1: Mode of Application
Canada offers the visitor visa application filing in two modes:
Online Visa application
Paper-based application.
Step 2: Visitor Visa application form drafting
Step 3: Canada Visa fee payment
Step 4: Visit nearby Canada Visa Application Centre (CVAC) application/passport submission and biometrics
Step 5: Track the application status of the visa
Business Visa
Short-term Business visas are granted to businessmen for business trips that are of short duration in nature. Such categories of visitors are no more in need of temporary work permits.
To prove this the intention of the visit shall be demonstrated that no participation in the labor market activities during the proposed trip.
A business visitor visa for Canada can be processed for individuals in need of such a visa for business purposes. The required documents include:
Invitation letter from the business, organization, institution in Canada;
Contact details of the person inviting the businessmen;
Detailed travel itinerary for a period less than six months;
No remuneration or income is obtained from Canada;
Meeting the basic eligibility criteria detailed above for a regular visitor visa.
Visa Exempt sixty Countries
Andorra,
Australia,
Austria,
Bahamas,
Barbados,
Belgium,
British citizen,
British National (Overseas),
Anguilla,
Bermuda,
British Virgin Islands,
Cayman Islands,
Falkland Islands (Malvinas),
Gibraltar,
Montserrat,
Pitcairn Island,
Saint Helena,
Turks and Caicos Islands,
Brunei Darussalam,
Chile,
Croatia,
Cyprus,
Czech Republic,
Denmark,
Estonia,
Finland,
France,
Germany,
Greece,
Hong Kong SAR,
Hungary,
Iceland,
Ireland,
Italy,
Japan,
Republic of Korea,
Latvia,
Liechtenstein,
Lithuania,
Luxembourg,
Malta,
Mexico,
Monaco,
Netherlands,
New Zealand,
Norway,
Papua New Guinea,
Poland,
Portugal,
Samoa,
San Marino,
Singapore,
Slovakia,
Slovenia,
Solomon Islands,
Spain,
Sweden,
Switzerland,
Taiwan
United States
If you are looking for visiting Canada, Pelican Migration Consultant's process experts will assist you in getting the visitor visa application fulfilled based on your travel needs. Our consultants will help you in planning your trip to Canada right from the beginning. Be it a Canada visitor visa or other immigration program connect with Pelican Migration Consultants for quality immigration services.