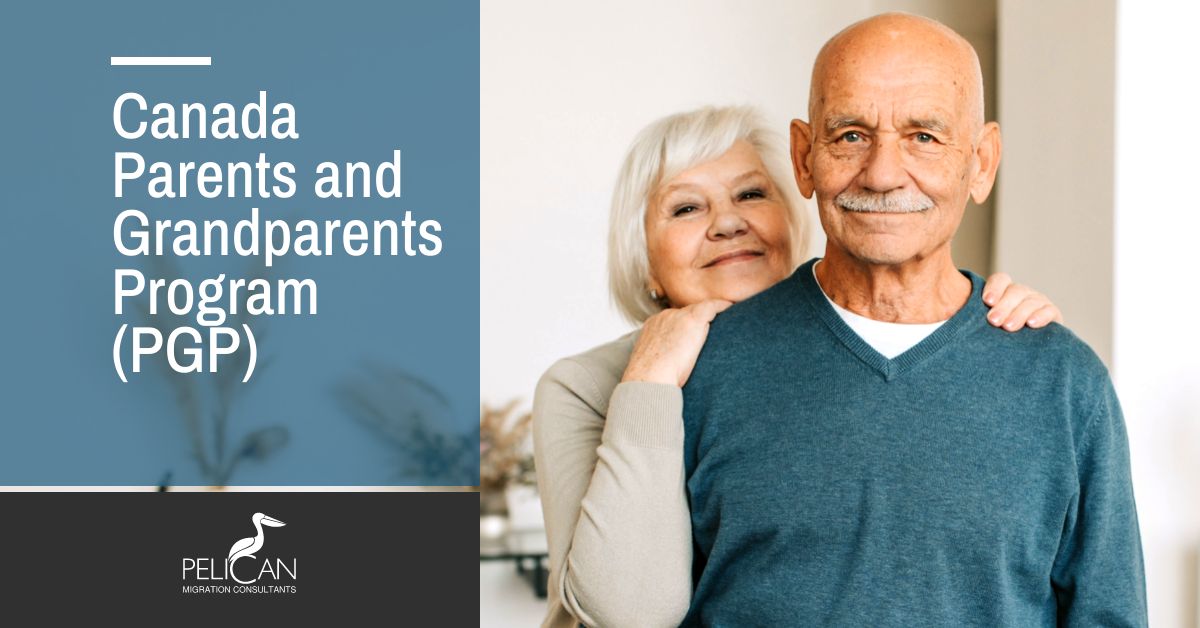 December 15, 2022
Step-by-step guide to submitting Canada Parents and Grandparents Program (PGP) 2022 immigration application
The IRCC has announced that it has completed the 2022 Parents and Grandparents Program (PGP) invitation process. To reach the ICRC's target of getting 15,000 completed applications, about 23,100 invitations to apply were given.
The Parents and Grandparents Program is a special immigration process that allows Canadian citizens and permanent residents to sponsor their parents and grandparents for permanent residence in Canada. As a result, these parents and grandparents are able to obtain permanent residency in Canada and take advantage of services like free healthcare and a potential citizenship pathway.
The IRCC held the drawing from October 12 to October 20, 2022. They have stated on their website that they have sent out all 23,100 invitations to apply to sponsor the 2022 PGP. You can also check to see if you were invited to apply using the IRCC website's function. The original email address from the 2020 application was used to send invitations through email. A paper invitation was mailed to the listed address in the event that an email could not be sent. Applicants may request a copy of their invitation using the IRCC's form if the web tool for the organization indicates that they were invited but they never received one.
A completed application must be submitted within 60 days of receiving an invitation. On its website, the IRCC stated that if you were invited to apply, you must submit your application by the time indicated on your invitation to apply letter.
Who Can Sponsor Grandparents Or Parents?
Sponsors must;
have a minimum age of 18.
live in Canada
be the person who is either a citizen, a permanent resident, or an Indian who has a Canadian Indian Act registration.
have met the minimum income standards for the preceding three years and have sufficient funds to assist the people they want to sponsor. The co-income signers can be taken into account if the candidate includes them in their application.
Sponsors also need to;
accept to provide the parent or grandparent with financial support for 20 years starting on the day they receive approval for permanent residency.
pay the government back for any social assistance that was given to the parent or grandparent during that time.
Quebec-based sponsors
Quebec has its own unique supplementary standards for sponsorship. After receiving IRCC sponsorship approval, sponsors who live in Quebec must adhere to the province's immigration sponsoring criteria. The sponsor's income is also evaluated by the Ministry of Immigration, Frenchization, and Integration (MIFI), which also requires the signing of an undertaking.
You can prepare and submit your application using the methods listed below, according to the IRCC instructions. by December 24, 2022, you shall:
1. Compile documents
To prevent applicants from missing any paperwork or materials that could cause their application to be rejected, IRCC publishes a document checklist.
2. Finish the application
Completely and precisely fill out all areas of each form after reading the given instruction manual in its entirety. "N/A" or "Not Applicable" should be written next to any parts that do not apply to you.
3. Cover the fees
Fees vary based on each applicant's unique situation and the number of people being sponsored under a single application (dependents of the principal applicant being sponsored to come to Canada etc.)
4. Review your application to ensure you don't make a typical error
Never forget to double- or triple-check your application before submitting it.
5. Send your application in
Inspect the application to make sure all questions are addressed and that it has an electronic signature. A processing fee receipt and other necessary supporting documents, such as your ITA letter with your confirmation number, should also be included.
What takes place when I submit my PGP 2022 application?
PGP application processing takes, on average, 37 months as of this writing (including the time required for those being sponsored to provide their biometrics). The IRCC provides its most recent average processing times on its website, but this timeline is flexible.
Parents and Grandparents Super Visa
Candidates who did not receive an invitation this year should consider the Super Visa for Parents and Grandparents. Holders of Super Visas will have the opportunity to extend their stays by an extra two years beginning in July 2022, allowing them to stay in Canada for a maximum of five years. The multiple entry visa is good for ten years in total. When using a regular multiple-entry visit visa, that period is frequently six months or less.
How Pelican Migration Consultants help you?
Contacting Canada Immigration Consultants is crucial if you want assistance and guidance during the protracted immigration procedure to Canada. To ensure that you perform at your best in front of the Canada immigration department, we provide customized one-on-one support. We help clients by evaluating their chances of getting a visa, helping them get ready for and get feedback from VISA interviews, and creating a custom immigration strategic plan for each client.
We at Pelican Migration Consultants give our applicants a good probability of success because of our expedited application procedure. Because all of our immigration cases are handled by qualified and experienced immigration consultants, you can count on us. So, if you're ready to take the next step, why not contact us right away to arrange a private consultation?