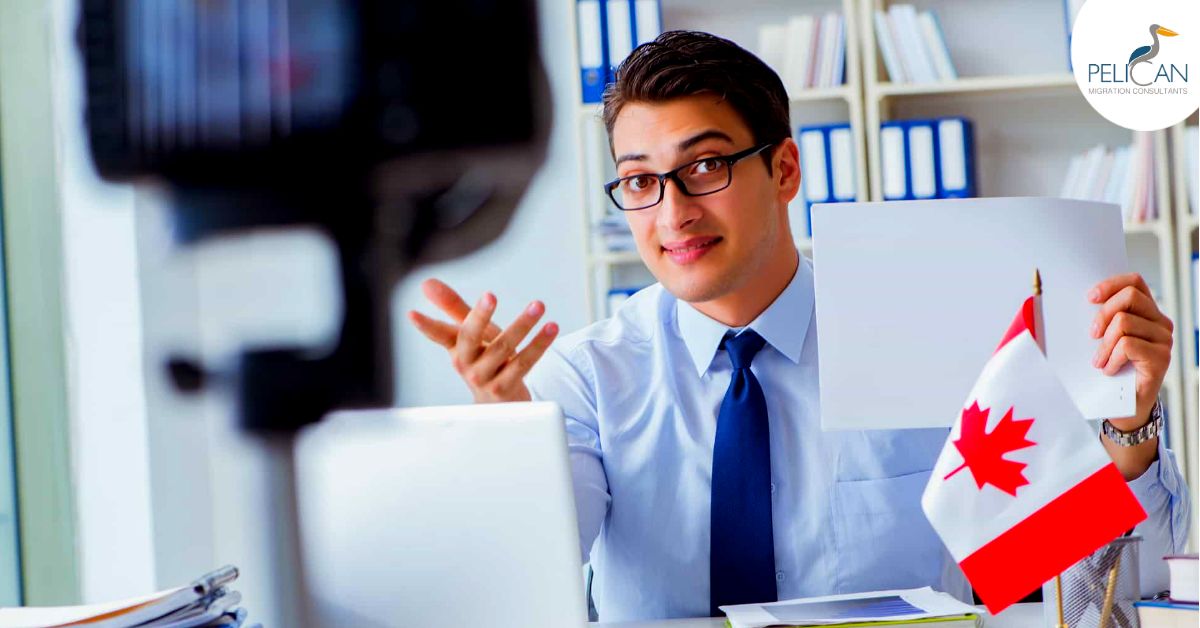 April 25, 2021
Should You Hire A Consultant For Canada Immigration?
If you are like most others who are looking to immigrate to Canada, you either feel the need to not hire a Canadian immigration consultant to help you obtain a PR in Canada, or you can't afford to hire one.
Even then, every year, thousands of applicants hire a regulated Canadian immigration consultant to help them through with their immigration journey.
So, why do applicants hire an immigration consultant?
To begin with, it's not mandatory that you hire a consultant or lawyer to represent you in your Canadian immigration application. You can apply for permanent residence, obtain a work or study permit, or visit Canada temporarily without the help of an expert.
However, if you choose to go the DIY way, you will have to become the expert in a wide array of complex programs, deadlines, forms, and much more. So, if DIY sounds too much, here are a few common reasons why you might want to consider hiring a Canadian immigration consultant.
But, before we begin, let's understand;
What is an RCIC?
RCIC, the abbreviated form of a Regulated Canadian Immigration Consultant, is an approved and regulated professional authorized by the CIC to represent and guide you through your application for permanent residence in Canada. Basically, you can think of your RCIC as a personal assistant who will walk with you throughout the immigration process.
Immigration is a complex process. So, when you trust someone to guide you, you should make sure you are in good hands.
Not everyone can become an RCIC. You need to meet specific strict RCIC requirements to become an RCIC. And once you become an RCIC, you will have to follow specific rules. Furthermore, you should also keep in mind that Canada Immigration consultants are not necessarily immigration lawyers but highly qualified consultants who have a good understanding of Canada's visa system. An RCIC can support you in the following ways:
Representing you in front of the Canadian Immigration authorities and your Canadian employer
Completing and submitting all paperwork accurately for you and on time
Strengthening your application with a customized immigration strategy
Helping you learn about the various immigration options and pathways you might not have known about
Keeping you up to date with the latest immigration policies and RCIC requirements
Offering the expertise you require by working under a strict, regulated code of conduct
Now, Let's Look at the;
Benefits of Working with a Consultant for Canada Immigration
RCICs Understand the Canadian Visa System
They Will Create a Personalized Strategy for Maximized Success
They Represent You In Front of the Canadian Immigration Authorities
They Handle the Paperwork for You
Licensed, Certified, and Regulated
RCICs Understand the Canadian Visa System
While you can put together a Canadian visa application on your own, the confusing terminology, steep application fees, and tight deadlines can make the entire proves quite complicated. There are more than 30 immigration programs and over 45 different immigration streams and categories.
The truth is that no amount of research will turn you into a trained immigration expert. An immigration consultant understands the language of immigration and is trained to guide you along the complex pathways of Canada's visa system.
They Will Create a Personalized Strategy for Maximized Success
An application rejection can result in a ban of up to five years to reapply for Canada PR. So, you must ensure your application stands the best chances of approval.
A Canadian immigration consultant will customize your visa application so that it aligns with your strengths and goals. They will also put together a plan to help you with the best chance of securing entry to Canada. With an RCIC, you can be sure they are finding you the best immigration options that suit your needs. You might be surprised to find that you are presented with strategies you hadn't considered.
They Represent You In Front of the Canadian Immigration Authorities
Meeting with the government departments to clear queries about your visa is never easy. An immigration consultant can clarify your doubts and ensure your application meets the requirements without your involvement, saving you the headache of disheartening phone calls and tiring wait times and providing you the answers from the authorities instead.
They Handle the Paperwork for You
You don't have to struggle with filling overwhelming forms and document submissions when you work with an RCIC. The Government of Canada authorizes RCICs to complete all the paperwork on your behalf. So, you get to avoid the frustration of having to tackle it yourself.
Quick Fact – Nearly 24 percent of applicants are rejected due to mistakes in document filling, and there are more than ten different documents and forms to fill out for immigration.
Licensed, Certified, and Regulated
As mentioned earlier, not everyone can become an RCIC. Individuals in this profession must stay up to date with immigration regulations, which are constantly evolving and changing.
Working as a Canadian Immigration specialist means remaining on good terms with Canadian Immigration authorities and sticking to a strict code of conduct in order to protect the interests of clients like you.
Such high standards in the industry will ensure that you will be working with a certified consultant who is competent, knowledgeable, trustworthy, and prioritizes your safety and security.
Final Thoughts
Immigrating to another country is a significant decision. It also involves a lot of hard work. Nevertheless, putting together a successful application doesn't have to be a battle you fight alone.
With Pelican Migration Consultants at your service, you don't have to risk costly mistakes anymore. By working with us, you can simplify the stressful immigration process and significantly increase the likelihood of a successful application. You can also have a look at our reviews to know more about what our clients have to say about their experience with us.