International Migration to Canada was at astronomical levels between April 1 and July 1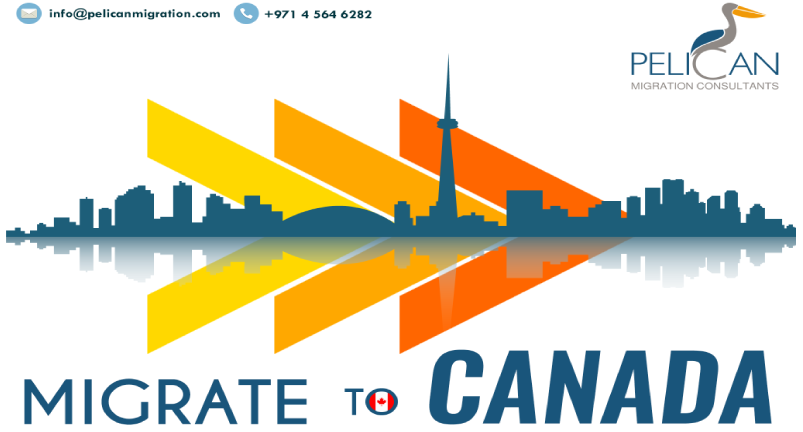 International Migration to Canada was at astronomical levels between April 1 and July 1
New Immigrants in Canada contributed around 82 % of the total population growth between April 1 and July 1.
The number of people migrating to Canada has reached unprecedented levels in which it became the major factor behind the highest recorded population growth for a three-month span since the year 1971.
The total population in Canada grew by 168,687 between April and May in which a total of 138,978 or roughly 82% was from international migrants arriving in Canada.
The Canada Statistics Department mentioned in their newsletter that International Migrants contribution to the population growth in Canada has been never seen before and they also mentioned that this phenomenon will keep on increasing in the coming years.
Canadian government calculate the total International Migratory increase by adding the number of emigrants, the number of total returning emigrants and total non-permanent residence holders arriving in Canada and subtracting it with the total number of emigration and emigrants departing Canada.
The country of Canada has welcomed almost 87,661 new immigrants between the month of April and July, the second highest during a span of 3 months since 1971 in the Canadian Immigration history.
The major talking point was the increase in the total number of non-permanent residents by 60,446 during the same quarter and the major reason behind this sudden growth was the increase in the number of Student visa holders, Canadian Work Permit holders and Refugee Claimants.
The province of Nova Scotia and New Brunswick has experienced a natural decrease of the population however it was clouded by the number of new immigrants who arrived in the respective provinces during the same period.
The major province who experienced the increase in migrant population was Quebec along with Ontario and British Columbia.
Canadian Immigration Department has announced recently that using it Multilevel Immigration Policies, they are planning to take 1 million Immigrants between 2018 to 2020.
Pelican Migration Consultants can help you in your immigration procedure to Canada. As an Express Entry applicant, always make sure that you are receiving Immigration Services from an ICCRC (The Immigration Consultants of Canada Regulatory Council) registered Immigration Consultancy.
We are one among the few ICCRC registered Immigration Consultancies in the Middle East who offer stress-free state of the art immigration services to its customers. Dial +971 4 564 6282 or fill the free assessment form from our website to get a free migration assessment over the phone from our senior immigration Consultants.

---
Related Posts