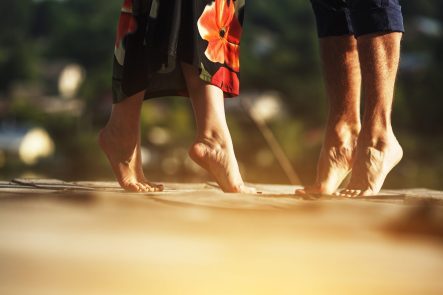 September 14, 2020
How to apply for Canada Spouse Visa?
Canada Spouse Visa
The immigration, Refugee and Citizenship Canada's one of the preliminary objectives is to reunite their citizens and permanent residents' families with them 
The Canadian citizens and permanent residents can bring their spouse or common-law partner or conjugal partner living outside Canada, to live with them permanently in Canada under the Family Class applications. The IRCC acts as a strong pillar of support for this category of applications and encourages further applications. To keep this up the immigration, Refugee and Citizenship, Canada provides faster processing of the Family Class applications. 
The spouse or Common-law partner in a temporary resident status currently living with you in Canada can also be sponsored for permanent residence in Canada Class. 
To qualify for a Canada Spouse Visa, Immigration, Refugees and Citizenship Canada (IRCC) must approve the sponsor (the Canadian citizen or permanent resident) and the sponsored person (foreign legal partner).
Who qualifies as a "legal partner" Canada Spouse Visa?
The individual under a legal civil marriage can be sponsored as Spouse. 
In case of opposite or same-gender marriages, the persons will be considered as "legally married", if the ceremony was legally performed in Canada or it took place outside Canada, the wedding shall be recognized in the country where it was conducted and in Canada. 
No proxy, telephone, fax, internet and other forms of wedding where either one or both persons weren't present for the ceremony is not considered as having a legal validity. 
The sponsor's common-law partner of either the same or different gender where both have been living for minimum of 12 consecutive months in a relationship like marriage shall be considered eligible. 
A person is considered as a conjugal partner if the person is who is living outside Canada and is in a conjugal relationship with the sponsor for at least one year. Also, the person could not live with the sponsor due to situations beyond their control like religious reasons, sexual orientation, immigration barrier etc. 
As such a conjugal partner can be sponsored:
If the sponsor and the partner can prove a significant interdependent degree of attachment between each other; 
Are in a bona-fide relationship for a minimum 12 months without the possibility of a marriage or cohabitation due to circumstances which are beyond their control including religious reasons, sexual orientation, immigration barrier etc.
Eligibility Criteria for Sponsorship of a Spouse or Partner
In order to bring your spouse or partner to live permanently in Canada, the sponsor shall meet the eligibility conditions set forward by the Immigration Refugee and Citizenship Canada. The sponsor shall be 
a Canadian citizen, registered in Canada as an Indian under the Canada Indian Act;
a Canadian permanent resident,
The sponsor shall be of 18 years old and 
living in Canada; 
For Canadian citizen living outside Canada, your intention to reside in Canada on the approval of the sponsorship shall be demonstrated; 
However, in case of permanent residents living outside Canada are ineligible to sponsor the spouse or legal partner.